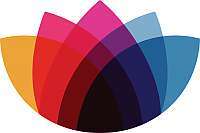 Queer Dharma: Taking Our Seat in the Darkness
Our world is unsettled, frighteningly unstable, Change is so constant and unpredictable, it's impossible to see what lies ahead. It's hard to know where and how to take a stand. And yet, finding where we belong, where we can make our contribution, is vital to knowing ourselves and to preserving our home and creating compassionate, just communities.
We cannot wait. We must be the instruments not only of our own salvation but also of redefining our relationships and of transforming our culture and its institutions. We must not limit the ways in which we love each other. The way forward is dark and pain will be unavoidable, but we can make a choice between the pain of continued denial and blaming others and the regenerative pain of healing, growth, and mutual care.
Queer Dharma is a group for LGBTQI practitioners to study and practice meditation and Dharma and to discuss personal experiences. The group serves to send a message to newcomers that they are welcome in the Shambhala Buddhist tradition, and to explore (perhaps in ways that may be unintentionally overlooked or excluded in our regular programming) how we as gay, lesbian, bisexual, pansexual, asexual, transgender, genderqueer and intersex individuals can incorporate the teachings in our everyday lives and in our various social circles. We're scheduled to meet every first Sunday of the month 2-4pm.
Experience your mind as discovered through meditation - instruction is available to you. We practice mindfulness as a group - noticing what arises and constantly coming back to the present moment. We also practice generosity by bringing a small monetary donation (one or two dollars) to each meeting if possible. These funds help to keep the Shambhala Center, our host, operational.
Come as you are - no experience necessary and there are plenty of cushions and chairs.
Like us on Facebook: facebook.com/qdharmapdx
Find us on Meetup: http://www.meetup.com/Queer-Dharma-Portland
Sign up for our email newsletter