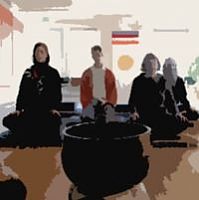 Weekday Morning Meditation
Weekday Morning Meditation provides an opportunity to begin the new day with practice. We follow our typical pattern of sitting and walking meditation and chanting. Participants are welcome to join and leave the practice whenever their schedules permit.
This practice is open to everyone. Please note that meditation instruction is not available during morning meditation.