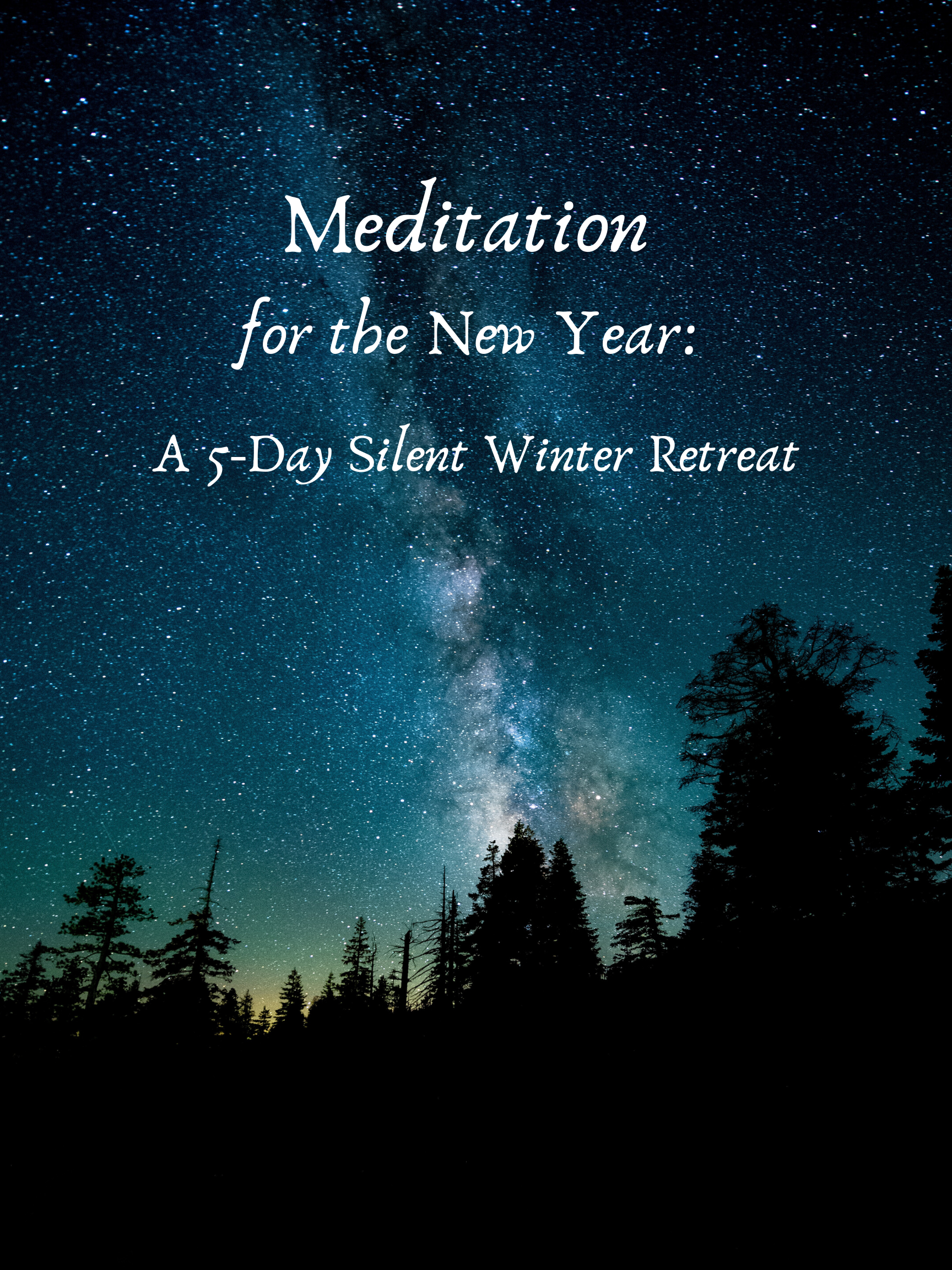 Meditation for the New Year: A Silent Winter Retreat
The coldest and darkest days of winter are a time of deep stillness and contemplation. Taking advantage of this precious time, we are offering five days of free silent meditation leading in to the new year. On New Year's Eve, we will end the evening with a contemplation of our aspirations, and practice on New Year's Day will culminate in a feast and celebration.
All are welcome to attend the whole five day retreat, or join for as little as a half hour. Our main shrine room will offer silent sitting and walking meditation, and vajrayana practitioners are welcome to practice silently or utilize the vajrayana shrine room for practices that may be disruptive to the silence. Please arrive early before the practice session if you need a special setup.
Daily Schedule:
*Participants may come for any part of this program*
8:30 am Coffee and settling in
Orientation will be held Friday evening, Dec 27th 7-8:30pm, and will include a social meditation practice as a way of getting to know each other before the silence.
Celebration Potluck Feast will be Wednesday, January 1st from 3-5pm, and all are welcome to join. Participants in the retreat will be invited to perform a piece (song, poem, etc.).
If you would like to help volunteer on any day or half-day, please contact Janie at [email protected] Lunch will not be provided, but coffee will! Please register and specify when you will be attending to help us plan.
There is no fee, and practitioners of all levels are warmly invited to attend. In the spirit of holiday generosity, donations are welcome.
Please register below, and write in the comments when you plan to attend, whether you'd like to volunteer, and if you will join the New Years Celebration Feast.