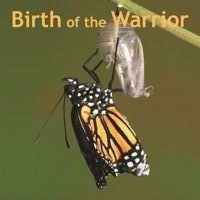 Birth of the Warrior: Shambhala Training Level II
with Shastri Calryn Aston
Birth of the Warrior is the second weekend of the five part Shambhala Training Curiculum.

Having experienced a taste of basic goodness inspires us to go forward. Meditation practice helps us see how we create a cocoon of habits to mask our fear. We begin to appreciate that there is no fundamental obstacle to experiencing basic goodness. By relating to fear through meditation practice, we begin to appreciate that there isn't actually anything fundamentally wrong with us. We are good, just as we are, right here and now. We can discover and cultivate the bravery necessary to embrace our true nature.
Prerequisite: Shambhala Training Level I.
Generosity Policy:
Our Generosity Policy expresses our commitment to make our programs available to all regardless of what one can pay. For those who can offer more than the program price, we have a "patron price". Your generosity in offering the patron price helps cover the costs for others who are not able to pay the full price. You can find out more on our website.
We cannot accept Generosity Policy registrations at the door, so please make arrangements in advance.
It can be beneficial for people to repeat classes they have taken in the past. To encourage and support this, we set the registration fee for "repeaters" at 50% of the Standard Price.
Our Director: Shastri Calryn Aston
Calryn Aston (Boulder) has been a student of Sakyong Mipham Rinpoche since 1997 and has been teaching since 2003. She has served as a director and a meditation instructor for many regional and international Shambhala programs and classes. She is the mother of two adult sons and works as a journalist and resilience coach. She is currently working with regional and international groups to integrate mindfulness practice in disaster response and resilience trainings.