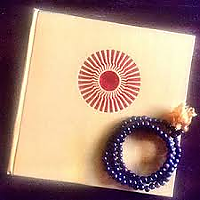 Shambhala Sadhana Practice and Feast
Open to Shambhala Center Members and their Families

Full Moon Shambhala Sadhana Feast
The Shambhala Sadhana is a practice of connecting to the Basic Goodness of ourselves, other sentient beings, and society. Composed by the Kongma Sakyong, this sadhana celebrates and strengthens our understanding of Basic Goodness and Enlightened Society. The sadhana was originally restricted to only those who had received the lung, but now has been opened to all Shambhala members once a month, on or near the full moon, as a group practice and feast.
The Shambhala Sadhana is open to all. The feast will be potluck, and include community celebration and conversation.
Please RSVP to Amy at [email protected] and make sure to say what you will be bringing, and if you will need a chair.
Please arrive 30 minutes early to help set up. We start puntualy at 7:00 pm. Because this is a group practice of chanting together, late arrivals tend to be disruptive so please arrive on time.

You can also register to help us plan. Thank you!
For information about Membership visit https://portland.shambhala.org/community/membership/.