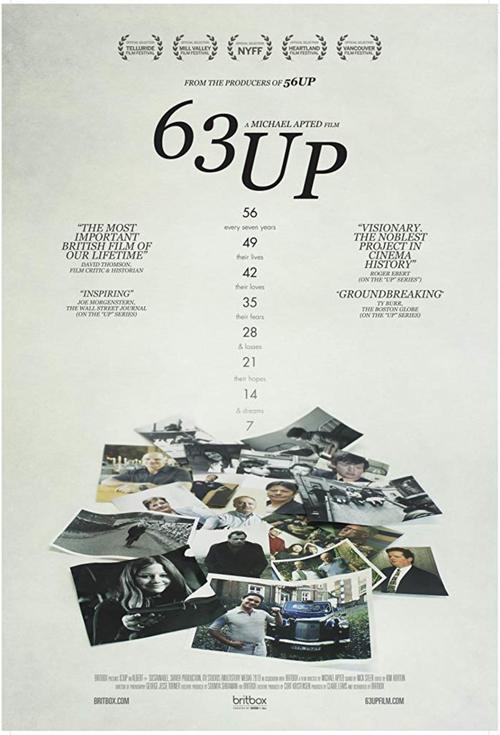 Aging in Enlightened Society - '63 Up' Discussion & Potluck
The Aging in Enlightened Society group is gathering on Monday, February 17th, for a potluck at David Parker and Annie Popkin's house about 6:30 to 8:30. We'll discuss the arc of our lives after viewing "63 Up", the latest in Michael Apted's "Up" series of documentaries, which has followed the lives of a collection of British people every 7 years since 1964, when they were 7 years old (at 3:00 at Cinema 21). Younger folks are invited to enrich our conversation with perspectives from different stages of life.
Please RSVP to [email protected], so we'll know the number of folks to accommodate here, and we'll send you the home address.
Here's a New Yorker article about this extraordinary film: "63 Up" and the Child in All of Us.