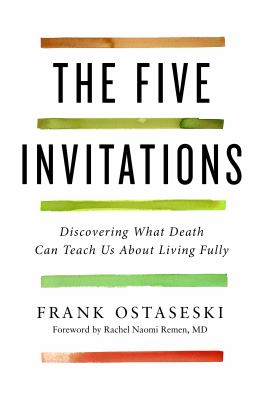 Aging in Enlightened Society - The Five Invitations ONLINE
The Portland Aging group, Aging in Enlightened Society, is a social group for those who are experiencing aging – whether it be turning 40 or 70.
The term 'aging' implies elders, and while that age group is certainly part of the focus, growing older is happening to each of us every day. Our purpose is to promote community, connection, and inspiration among people wanting to bring their life experiences onto the path of meditation and mindfulness.
Please contact the Aging Group Coordinator for more information or to be added to the Aging group email list for announcements of time and place for our meetings and other occasional announcements.
The group has decided to read and discuss "The Five Invitations: Discovering What Death Can teach Us About Living Fully" by Frank Ostaseski. This group currently meets online by Zoom on the first and third Monday of the month at 3 to 4:30 starting in April. Please email the Aging Group coordinator if you have questions or plan to attend, and read the book on the following schedule and notice what it brings up for you. Here is an interesting interview with Frank Ostaseski, one of many available online.
If you are inspired to make a donation to the Portland Shambhala Center to help us offset the costs of closure you may give to the General Fund here:

The Second Invitation: Welcome Everything, Push Away Nothing
May 18 – Chapter 5, pages 73 to 85
June 1 – Chapters 6 and 7, pages 86 to 114
The Third Invitation: Bring Your Whole Self to the Experience
June 15 - Chapter 8, pages 115 to 133
July 6 - Chapters 9 and 10, pages 135 to 165
July 20 - Chapter 11, pages 166 to 180
The Fourth Invitation: Find a Place of Rest in the Middle of Things
August 3 - Chapter 12, pages 181 to 198
August 17 - Chapter 13, pages 199 to 214
September 7 - Chapter 14, pages 215 to 231
The Fifth Invitation: Cultivate Don't Know Mind
September 21 - Chapter 15, pages 234 to 250
November 2 - Chapter 16, pages 251 to 262
November 16 - Chapter 17, and Epilogue pages 263 to 282

Zoom Meeting ID: 374 118 542 | Passcode: 108

To join by phone audio only dial
253 215 8782 US (Washington)

Call or email the Aging Group coordinator if you have technical questions.