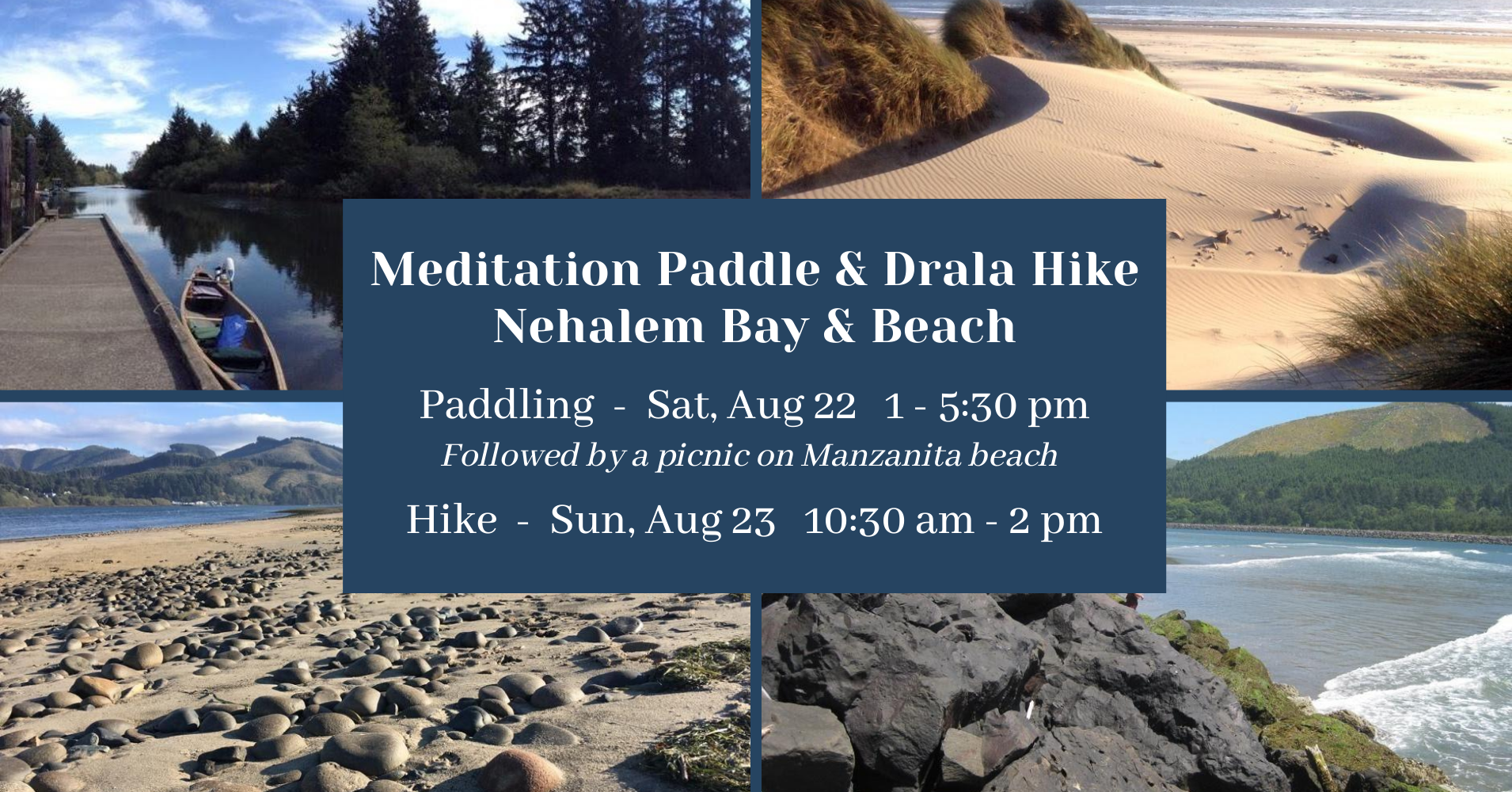 Meditation Paddle &/or Drala Hike: Nehalem Bay & Beach
Meditation Paddle and/or Drala Hike: Nehalem Bay and Beach
Saturday and Sunday, August 22 and 23, 2020. 1 PM Saturday in Wheeler to ~2 PM on Sunday in Nehalem Bay State Park
Join us Saturday for a Drala paddle in beautiful Nehalem Bay and River, followed by a bring-your-own supper with a fire on the beach in Manzanita. Stay overnight in beds, on the floor, on the deck, or in the yard in Manzanita. Get up Sunday for a hike in Nehalem Bay State Park along the bay to the jetty and back up the ocean beach. We'll be maintaining social distancing guidelines for our entire time together.
Paddling (easy) and Hiking (moderate difficulty)
We'll put in at Wheeler and float up through the tidal marshes past Nehalem into the North Fork on the incoming tide, then back out into the bay on the outgoing. We'll put in around 1:30 and take out around 5:30 pm. Then we'll drive over to Manzanita for a picnic on the beach, unless the weather drives us indoors to a house in Manzanita.
You are welcome to stay overnight at the house/apartment in Manzanita which offers accommodations for up to 4 people or couples in rooms and 3 more on the deck or in tents. To reserve your spot contact Annie & David directly at [email protected].
The hike on Sunday is about 5 miles, flat, on stony beach, soft sand, and wet sand.
What to Bring:
For the Drala Paddle, bring a kayak or canoe or reserve one a few days in advance at Wheeler Marina http://wheelermarina.com/index.php/sales-services/kayak-boats/ (503-368-5780). Bring plenty of water, a lunch for each day, a hat, sunscreen, rain gear, gas money for the driver if you carpool, food for your supper on the beach, and a sleeping bag and breakfast if you are staying overnight on Saturday.
For the hike on Sunday, we recommend closed-toe shoes (although you may prefer to take them off for the ocean beach portion). Be prepared for any kind of weather: it can be sunny and hot or windy, wet, and cold in August.
Meeting Time: 1:00 PM Saturday and/or 10:30 AM Sunday.
Meeting Location: Wheeler Marina on Saturday or the boat ramp in Nehalem Bay State Park on Sunday. (There is a vending machine for day use passes at the turn off for the boat ramp.)
Drive Time: The drive to Wheeler or Nehalem Bay State Park is ~2 hours without traffic. Saturday morning traffic can be intense, so please allow 3 hours to get to Wheeler from Portland. Consider taking OR 53 from US 26 to Nehalem to avoid the traffic around Canon Beach on US 101.
Hike leaders: Annie Popkin and David Parker
Registration
Due to Covid-19, registration required for all drala hikes. When you register (below), you will be asked to list an emergency contact's name and number and it will also ask you to check a box indicating that you consent to to this release form (releasing Shambhala from liability). Registration for the paddle and/or hike closes at 12pm on Friday, Aug 21st.
Drala hikes are open to the public. No dogs, please - For questions about this or other things, please contact Liz Howell, Drala Hike Coordinator.


[Nehalem River at Nehalem]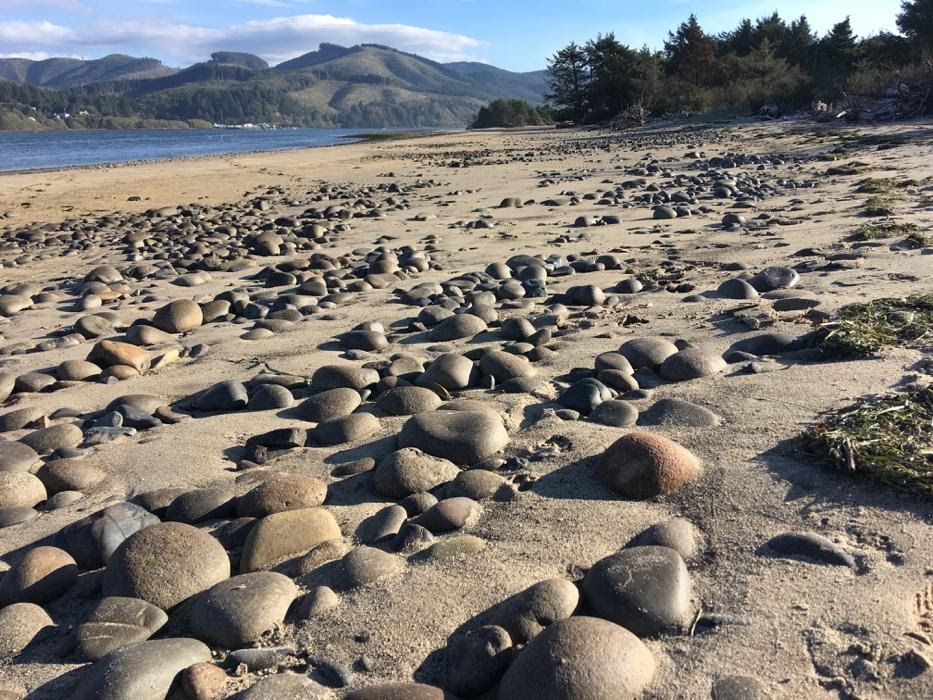 [Nehalem Bay at low tide]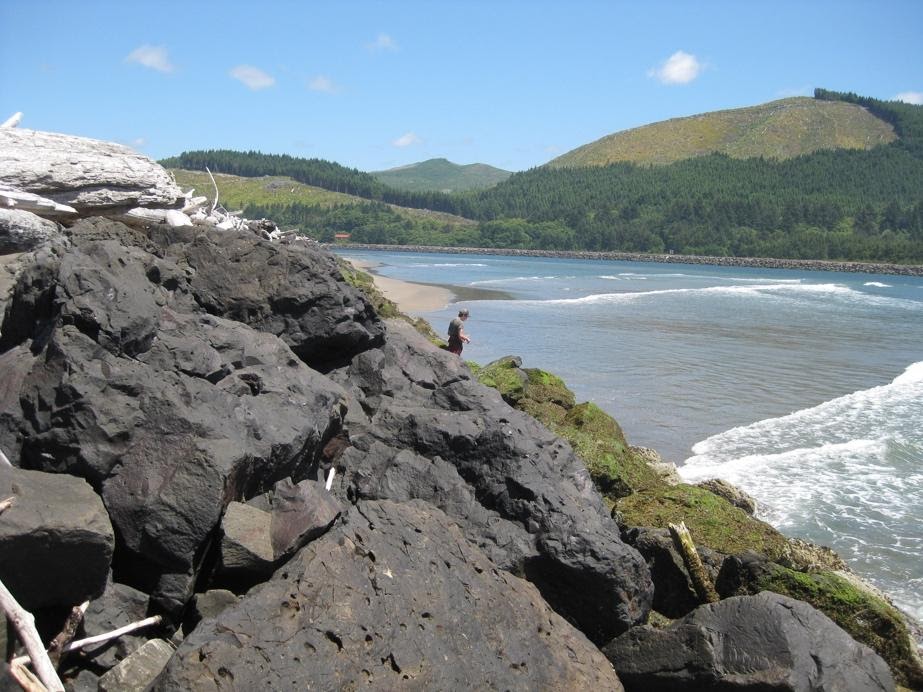 [The jetty, photos by David Parker and Annie Popkin]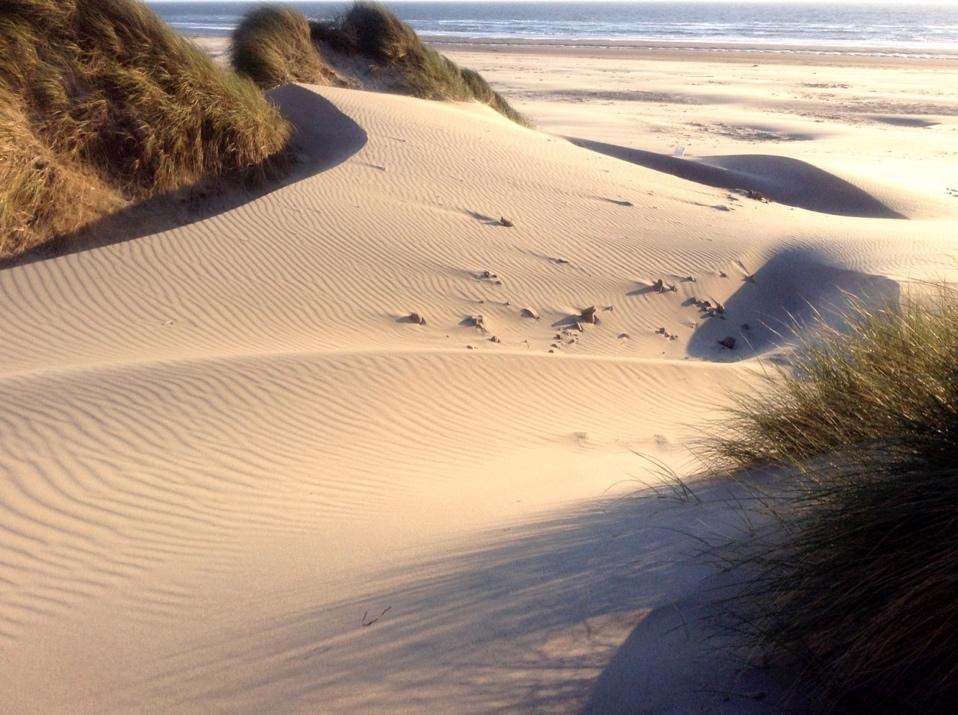 [The ocean beach, photos by David Parker and Annie Popkin]
If you are inspired to make a donation to the Portland Shambhala Center to help us offset the costs of closure you may give to the General Fund here: