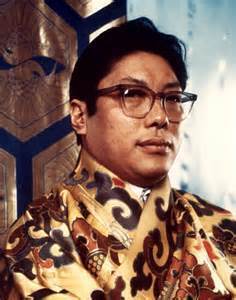 Celebration of the Parinirvana of Chögyam Trungpa Rinpoche ONLINE
Free and Open to all!
On April 4th, we will celebrate together online the anniversary of the Parinirvana (death of an enlightened being) of the founder of Shambhala, the Vidyadhara Chögyam Trungpa Rinpoche. Together we celebrate his life and teachings.
The evening includes the profound Sadhana of Mahamudra Feast practice, usually reserved for advanced students it is opened to all on this day. We will practice together the Sadhana of Mahamudra, and then will enjoy a feast and celebration over Zoom.

Rinpoche received the Sadhana in 1968 while on retreat in the cave of Taksang in Bhutan. The Sadhana invokes the wrathful manifestation of Padmasambhava, Dorje Trolö, to help us overcome the obstacles and confusion in our time.
As we enjoy our personally prepared feasts, we will offer videos, poetry, stories, and remembrances of Rinpoche. Practitioners old and new are invited to share their heartfelt connection to the Vidyadhara and the Shambhala Buddhist teachings.

SCHEDULE
5:00pm: Practice begins, please arrive on time to the Zoom call. Have your feast prepared so you are ready to enjoy it when sadhana practice concludes!
7:30pm: Approx end time

One can attend by following this link: https://zoom.us/j/5406213875
Or calling this number (include the commas and pound sign): 16699009128,,5406213875#