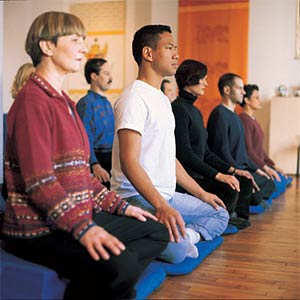 Tuesday Evening Practice ONLINE
All are welcome for open meditation practice online over Zoom Tuesdays from 7 to 8 PM. Following practice, we will offer meditation discussion Q&A for anyone interested in talking about their practice.
Meditation instruction and follow up is FREE and open to all over Zoom. Email David, our MI Coordinator, at [email protected] to set up a session!



Zoom Meeting ID: 817 700 397 | Passcode: 108

If you are inspired to make a donation to the Portland Shambhala Center to help us offset the costs of closure you may give to the General Fund here: