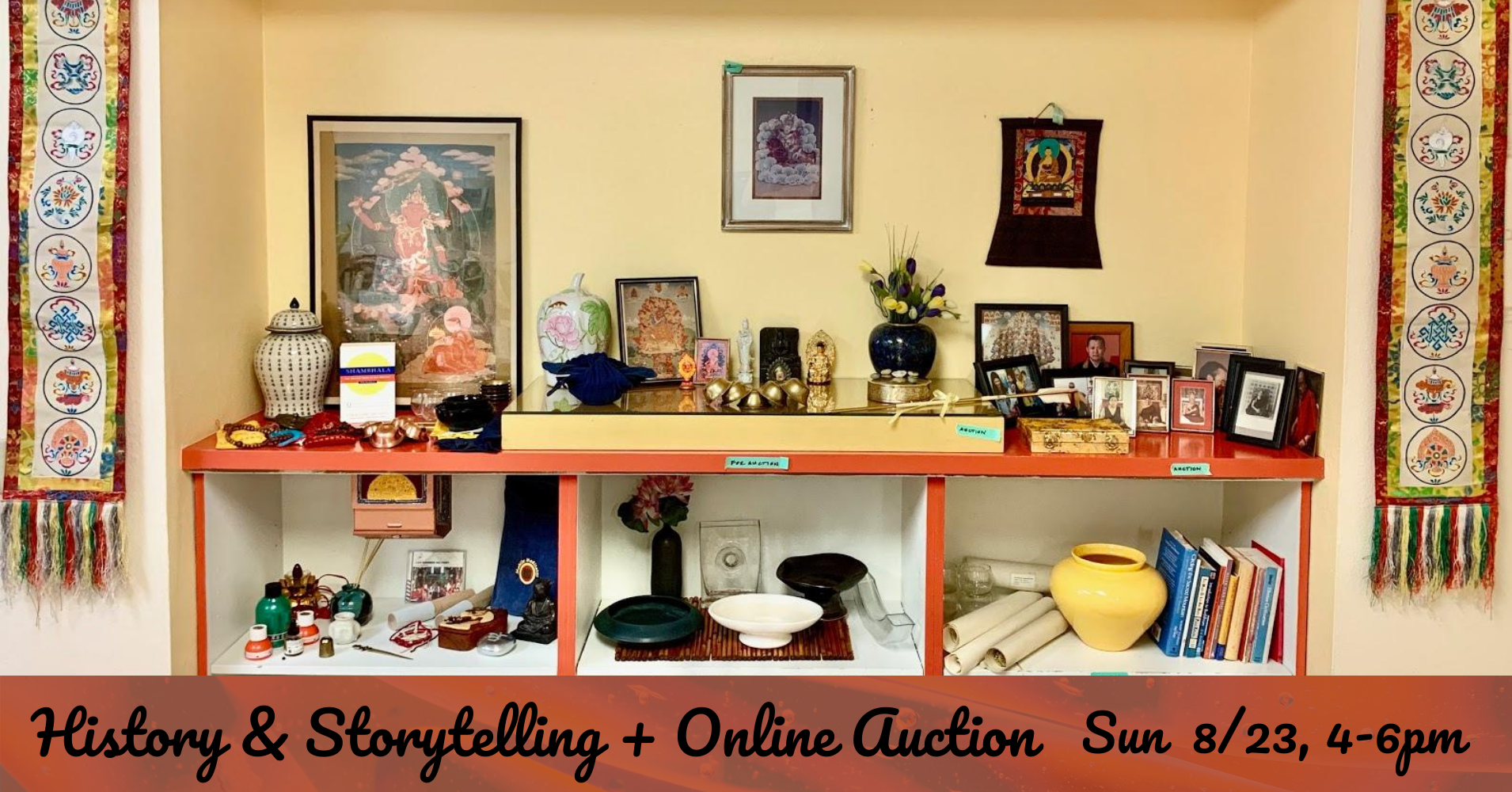 History & Storytelling Event + Auction
We will be holding an event to close our time at the Carnegie Library Building, with Rayna and Gardner giving a history of our Portland Shambhala center and everyone invited to tell stories about our time in this building. Send photos to [email protected] so we can share them.

Then there will be a happy hour auction! See the photos below for auction items. Specialty auction items not photographed include a our beloved green rug, our big screen and entertainment station, three matching black desks, White Tara thangka, many of our teachers chairs and side tables, numerous household and kitchen items, books from our library, Pema Chodron videos, cassette tapes of both local and famous teachers, photographs of rinpoches who have connected to our lineage, children's toys and craft items, and much much more!
25% of proceeds from the auction and offering items will be donated to a local charity that supports underserved communities (send us your suggestions!) and the remainder will go towards our building fund for when we eventually find a new home.
Zoom link: If you didn't receive the email with the Zoom link, email [email protected]
Stop by the center directly afterwards from 6:30-9pm for a chance to choose between unclaimed items in exchange for monetary donation of your choosing. Other times to stop by are on 8/25 and 8/29 with optional donation. Alternatively, schedule in advance a time that works for you by writing to [email protected].