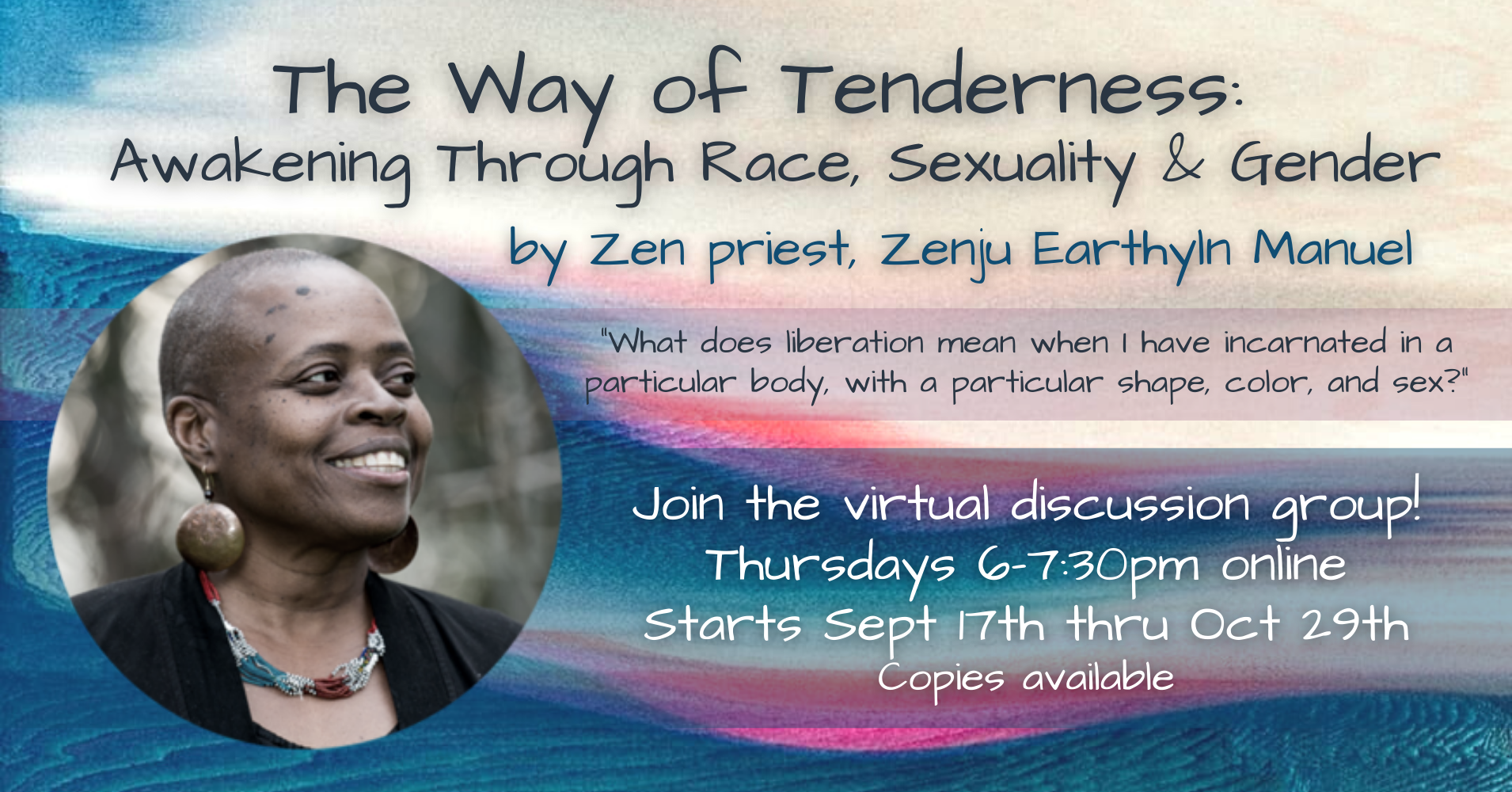 Awakening Through Race, Sexuality and Gender ONLINE
Please join us for a 7 week exploration of embodied identity on the spiritual path through the reading and discussion of Zenju Earthlyn Manuel's book The Way of Tenderness: Awakening Through Race, Sexuality and Gender.

This virtual discussion group will be led by a rotating facilitator on the Zoom platform. We will delve into the text and themes presented in this extraordinary book via contemplation, conversation, and exercises to examine the roles of race, sexuality, gender, and other aspects of lived identity as they manifest personally and collectively in the world. The intention of the group is to support the work of social justice and the liberation and happiness of all beings everywhere.

Rev. Zenju Earthlyn Manuel, PhD, a Soto Zen priest, author and poet, is the guiding teacher of Still Breathing Meditation Community in East Oakland, CA. More about her life and work can be found at www.zenju.org.

Meetings will take place via Zoom weekly on Thursdays from 6:00-7:30 PM
Start date: September 17, 2020
Last meeting: October 29, 2020

Copies of the book available for anyone who can't get ahold of a copy.

Registration fee: Suggested $40 donation.* Or, offer what works for you!
*100% of this group's registration fee will be collected and offered as a donation to the local Black non-profit organizations The Black Resilience Fund, which offers immediate support that goes directly to Black Portlanders, and The Portland African American Leadership Fund, which distributes to various African American-run organizations based on need.