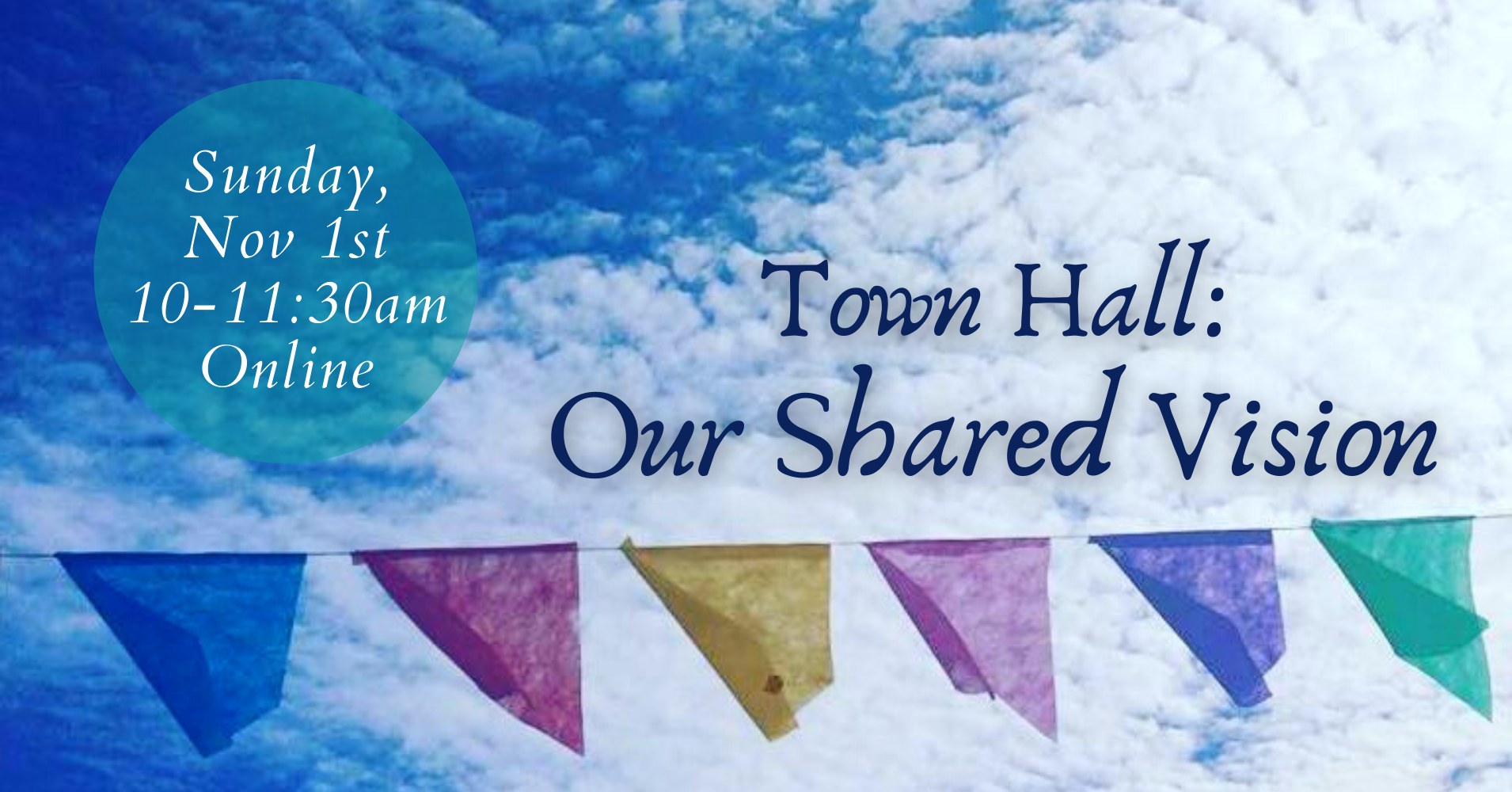 Town Hall: Our Shared Vision
This Town Hall will continue the conversation that began at the Harvest of Peace Envisioning Our Community Town Hall on Sunday, September 27th. Topics will include developing Portland Shambhala's Shared Vision. All are welcome to join.
Zoom link coming soon!
If you have questions or comments, please email John and Janie at [email protected].