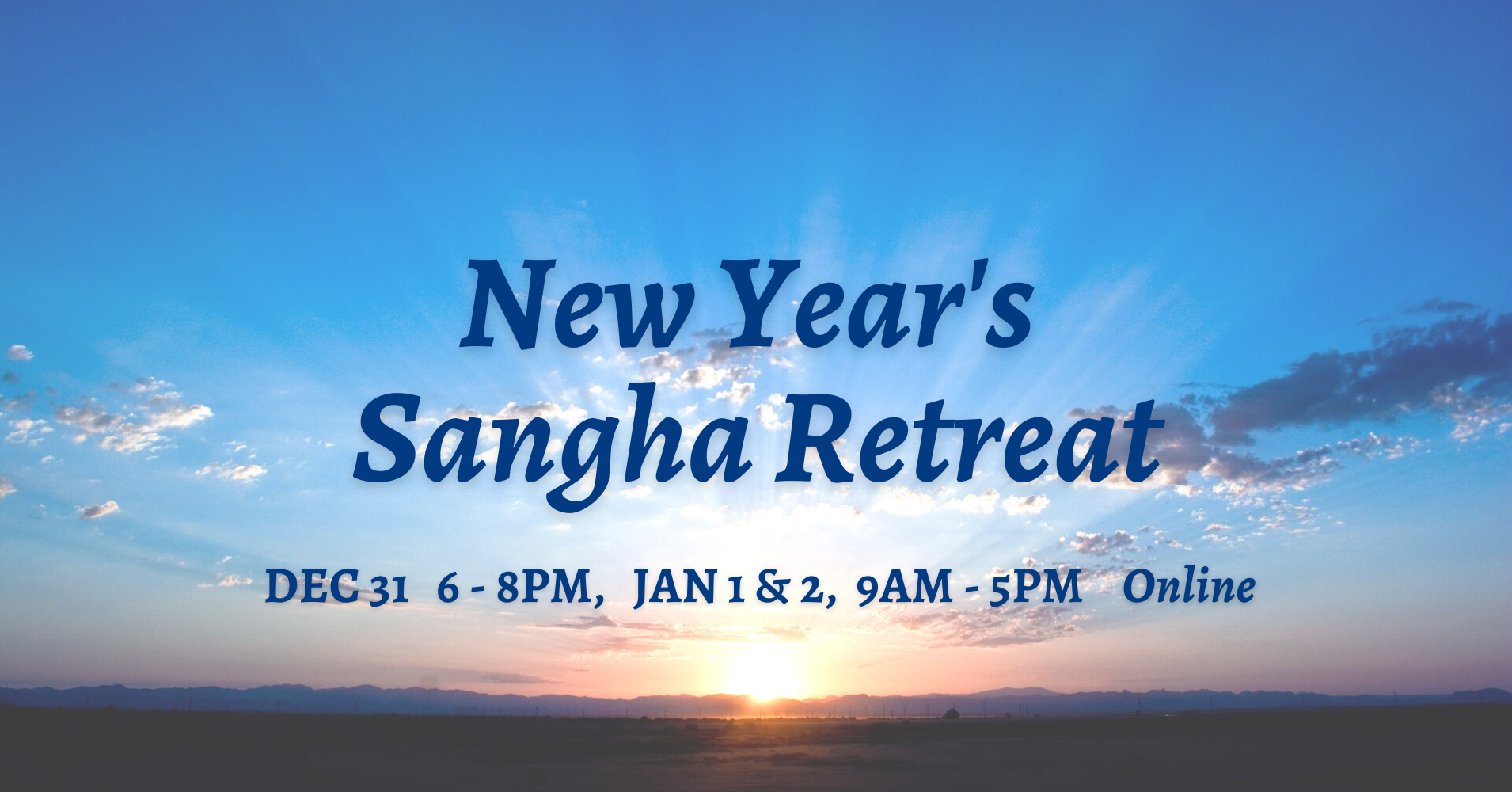 New Year's Sangha Retreat ONLINE
This New Year's Sangha retreat is a time for the Portland Shambhala & Shambhala Oregon Communities to practice together and welcome in the new year. In addition to practicing, the retreat will also include dialogue and visioning about our community.
There is no fee, however in the spirit of holidary generosity, donations are welcome.
More information coming soon!
If you are inspired to make a donation to the Portland Shambhala Center to help us offset the costs of closure you may give to the General Fund here: