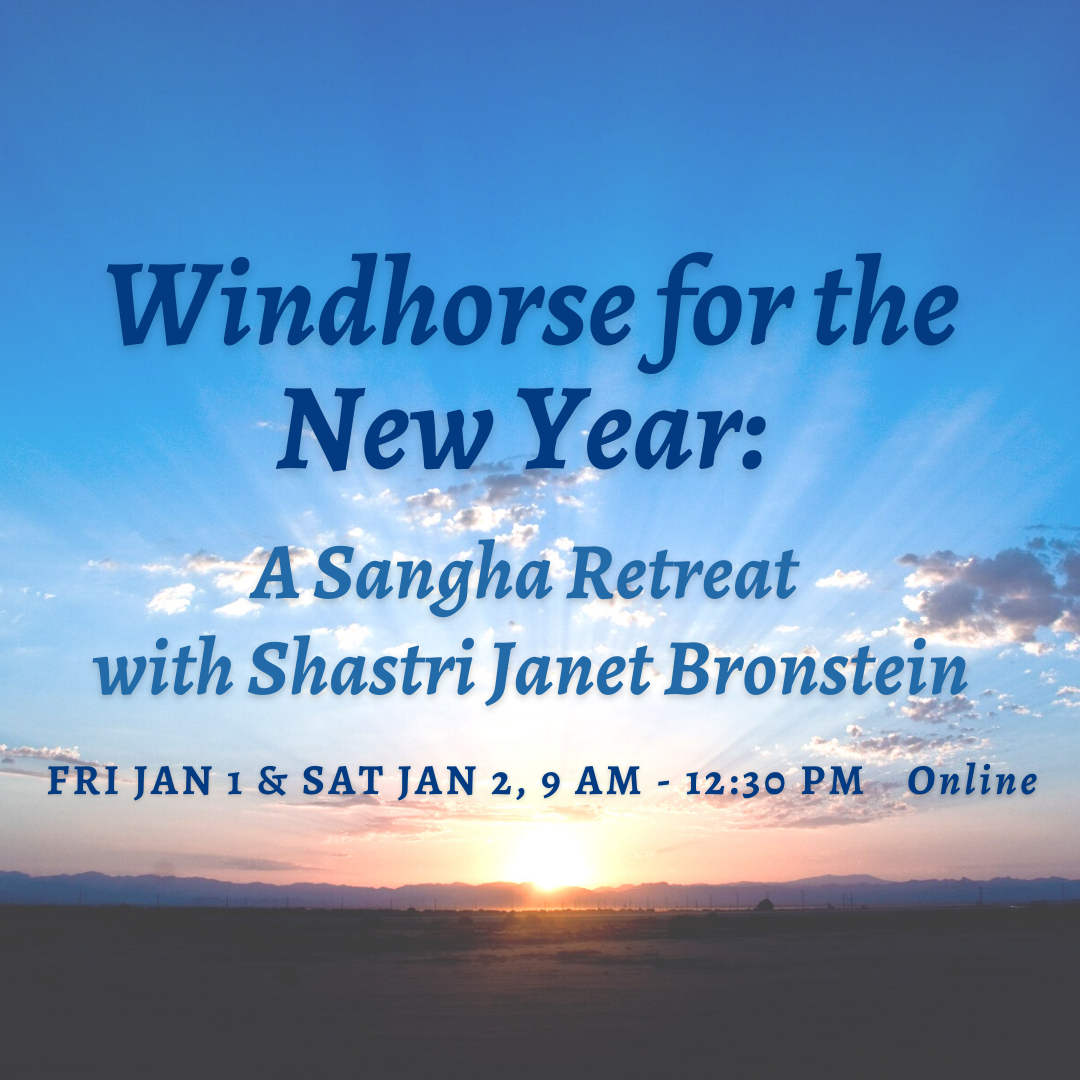 Windhorse for the New Year: A Sangha Retreat w Shastri Janet Bronstein ONLINE
The challenges of 2020 remind us all of our tender and gentle hearts of sadness. Fortunately, our teachings also provide a means to regain our upliftedness, renewal, and well-being.
Following the path of our Windhorse practice and Shambhala Terma, we are planning a Sangha Retreat designed specifically to raise our spirits and rekindle our collective lungta. We invite everyone to these two unique ½ day sessions, that will touch the old and arouse the new. No prerequisites required. Shastri Janet Bronstein will facilitate.
This community retreat will build on the experiences and contemplations of the previous five-day Winter Retreat, so you are encouraged to attend both! In addition to practicing, the retreat will also include dialogue and visioning about our community.
This community retreat is offered by donation. Offer an amount that works for you!
The Zoom link will be sent to registrants.
Janet Bronstein is a long time Shambhala sangha
member and teacher. She was one of the founders of the Birmingham Alabama Shambhala Center in1998, and has served as the Shastri in that community since 2016. She is a member of the Shambhala Process Team and has worked in the areas of data management and analysis and practice and education with the team. She holds a Ph.D. in anthropology, and is semi-retired from a career conducting research on health care systems and teaching about ethics in public health.