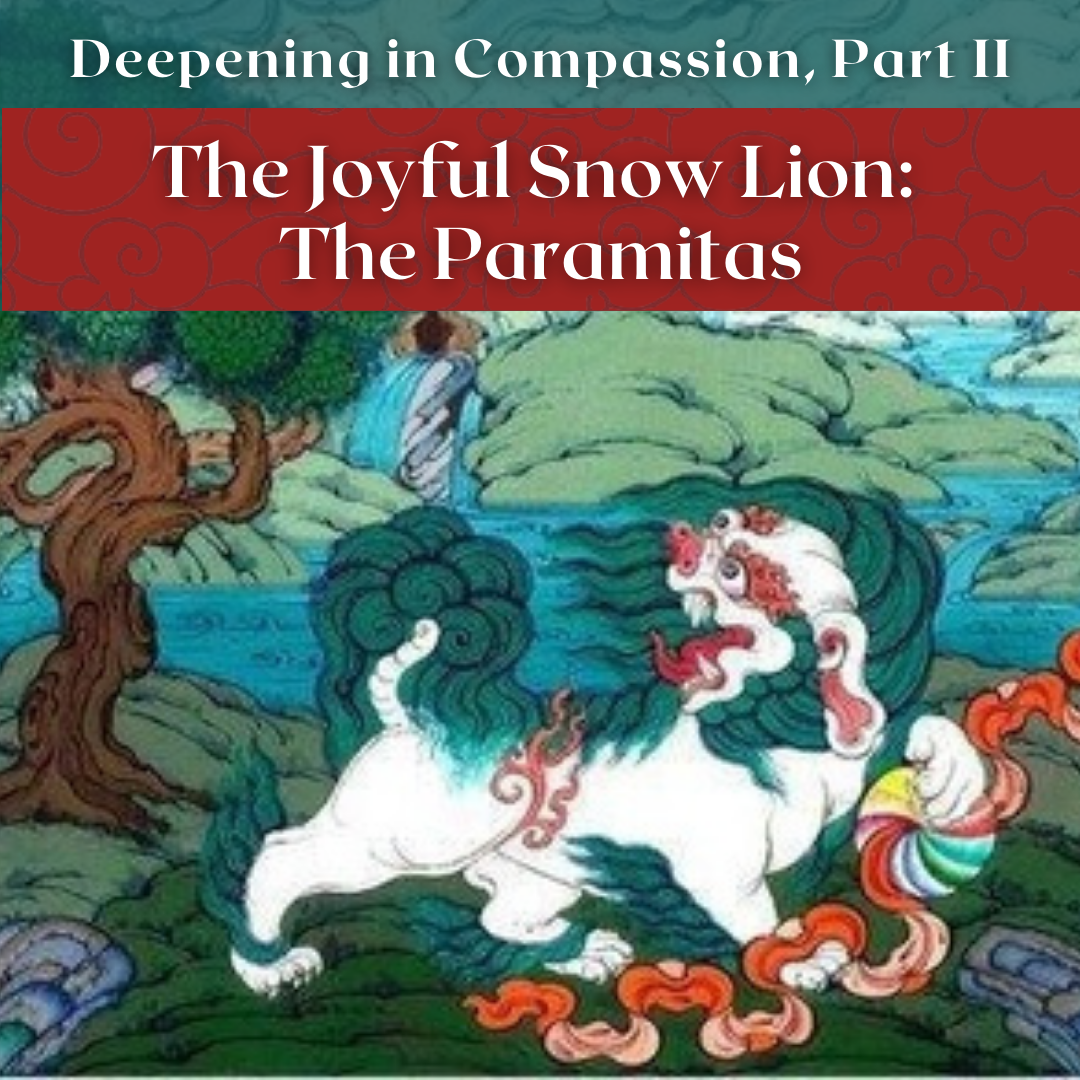 Deepening in Compassion II: The Paramitas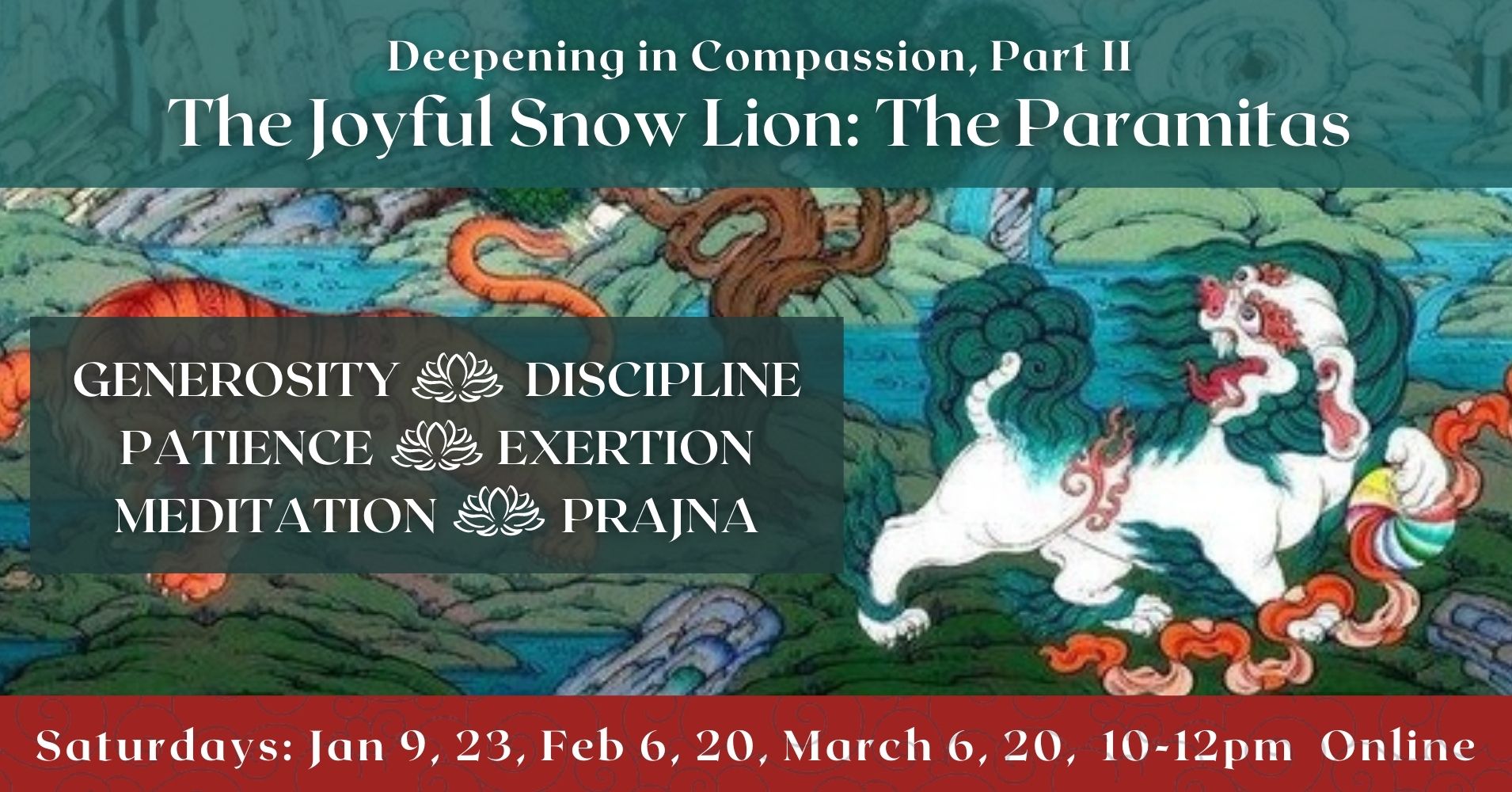 Please join us online at the Portland Shambhala Center for the second course of a four-part series Deepening in Compassion. (Part II has no prerequisites; we'll review with a synopsis of Part I.) This course is called The Joyful Snow Lion: The Paramitas and introduces the honored Buddhist practices of Generosity, Discipline, Patience, Exertion, Meditation and Prajna/wisdom.
Senior teachers in the Shambhala tradition, now on video, originally presented these teachings, live. The teachers explore in depth the Buddhist Mahayana path of the bodhisattva. They also offer the unique Shambhala Teachings on how we actually walk the bodhisattva path.
The traditional Mahayana Buddhist teachings are presented in all schools of Buddhism worldwide. The wide-ranging Mahayana path includes the Four Immeasurables—compassion, joy, loving-kindness, equanimity—the Paramitas, Mind-Training/Lojong and the Buddha's teachings on Shunyata or emptiness.
This course focuses on the Paramitas. As we navigate our lives during this extraordinary pandemic, divisive political times, and global struggles to remedy racial inequality and gain a more just world, these teachings give us useful tools for ourselves and, in the great Mahayana tradition, to be of benefit for others.
Our biweekly course contains six sessions that begin with developing affection for ourselves and then expanding this to others, dissolving the barriers that divide us. With the video teachings and our own live discussions, we will explore relative bodhicitta—awakened heart-mind—and how to put our aspirations into action with the practice of the paramitas, or transcendent virtues as they are called.
The class meets, via Zoom, on Saturdays from 10 AM to 12 Noon. In addition to our actual meeting together, a selection of topical readings will be made available. Please join us!
The schedule:
January 9, 2021 - Overview of the first part of the series, including online tonglen instruction by Pema Chodron
January 23rd, 2021 - Generosity with Acharya Marty Janowitz
February 6th, 2021 - Discipline with Acharya Susan Chapman
February 20th, 2021 - Patience with Acharya Suzann Duquette
March 6th, 2021 - Exertion with Acharya Moh Hardin
March 20th, 2012 - Samadhi and Course Conclusion with Acharya John Rockwell