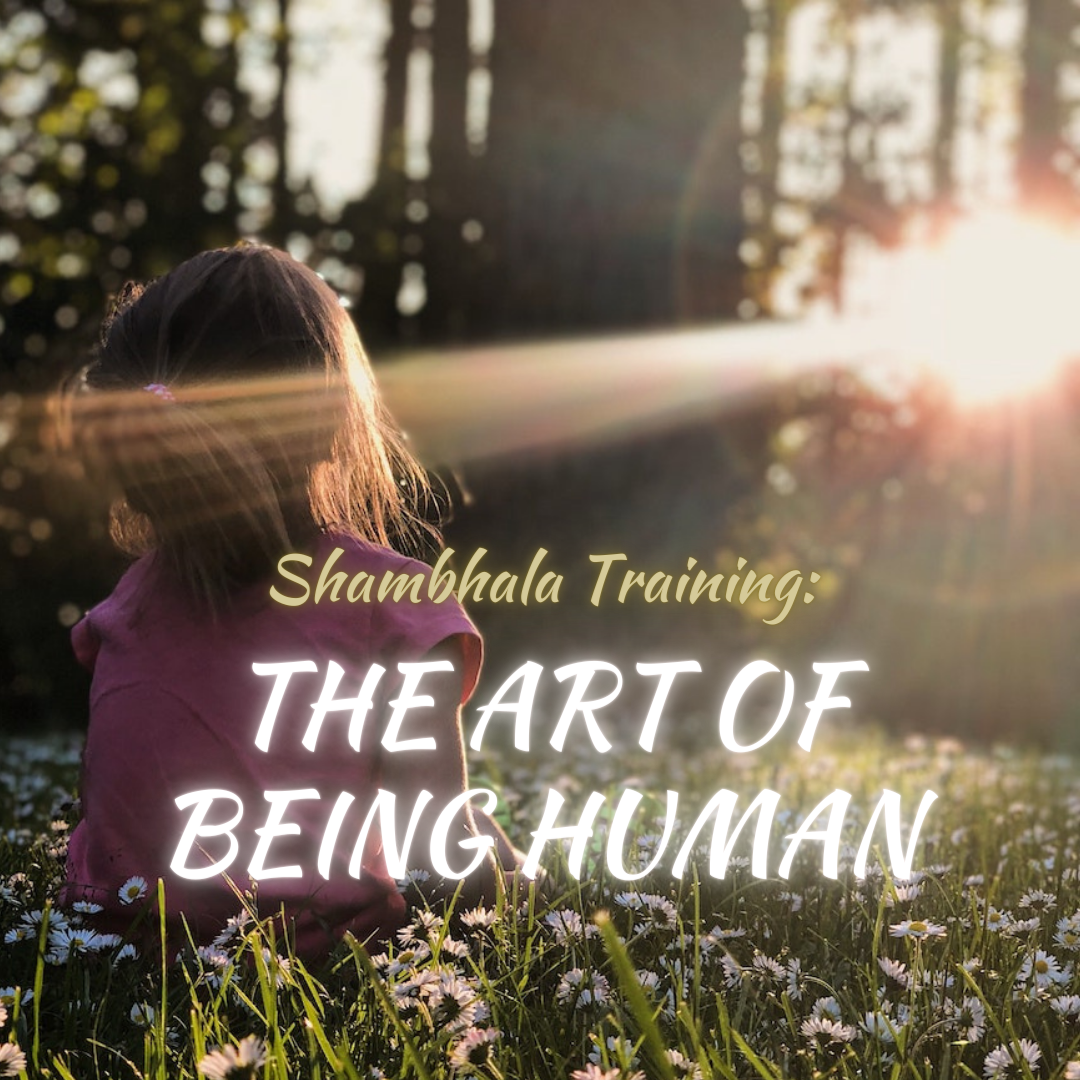 The Art of Being Human - PNW Regional Online Event
with Ginny Evans & Mark Hazell
Shambhala Training: The Art of Being Human
This is a regional Pacific NW program by which people can connect with their local community and local meditation instructors as well as with the broader regional Shambhala community.
The Shambhala Training programs help us develop and nurture meditation practice. We learn mindfulness and awareness in sitting meditation, then bring those into our daily lives. This becomes a path, reminding us that we can be inquisitive, brave, gentle and cheerful, even during challenging times. This path of mindfulness, awareness, gentleness and courage is referred to as the path of warriorship.
Genuine warriorship is rooted in recognizing the unconditional confidence and goodness that is common to all human beings. Such realization allows us to feel and express ourselves with courage and compassion. We can enjoy and appreciate what it means to be fully human. With meditation as the basis for discovery, this program lays a foundation for connecting more deeply with ourselves, our vitality, and the greater capacities of our minds and hearts.
"The Art of Being Human" is a foundational program, open to everyone, which presents the practice of meditation as a way to uncover our innate dignity and wakefulness and engage in the world with compassionate warriorship. Deeply rooted in the Buddhist tradition of mindfulness-awareness practice, yet secular in presentation and accessible to all, the Art of Being Human teaches meditation as a radical path of peace, and the foundation of a sane and caring society.
Adapted to the unique situation of the Covid pandemic, this program presents the Art of Being Human over four Saturday mornings accessible via Zoom from home from 9:00 am to noon PST (and, where feasible, in person from Shambhala Centres throughout the Pacific Northwest).
This program is part of a larger offering of Shambhala teachings, the Shambhala Training Levels, which together comprise a complete path of meditation. We are offering the next two programs after Art of Being Human in a similar format: each consist of four Saturday mornings with breaks of a week or more between each program. You can sign up for one Level, or all three at once for a discount. (Sign up for all three, here.)
Your co-directors, Mark Hazell and Ginny Evans
, bring decades of experience in meditation and teaching together with a facility in online teaching. In addition to thorough meditation instruction, they will provide advice and assistance in how to adapt your home to support your meditation practice. (a short talk the Friday before the first session will help you prepare).
In addition, your journey will be supported locally by coordinators and meditation instructors who can provide assistance during Zoom sessions and also in the weeks in between programs.
The program includes meditation instruction, meditation practice, discussions, one-on-one interviews with instructors, walking meditation and some very light physical exercise in the form of standing yoga.
Friday, January 29 - 7pm - An orientation talk outlining how participants can prepare themselves and their home environment for the session
Saturday, January 30 - 9am - noon
Saturday, February 6 - 9am - noon
Saturday, February 13 - 9am - noon
Saturday, February 20 - 9am - noon
Pricing: Supporting $75; Patron $108; Repeat $50. If you are taking Art of Being Human as a repeat class, pay separately for this program here.
For questions or financial aid, email

[email protected]
.
Registration will close for Art of Being Human at 6pm on Friday, 1/29 (the first night of the course, one hour before orientation at 7pm).
The Zoom link will be sent to registrants.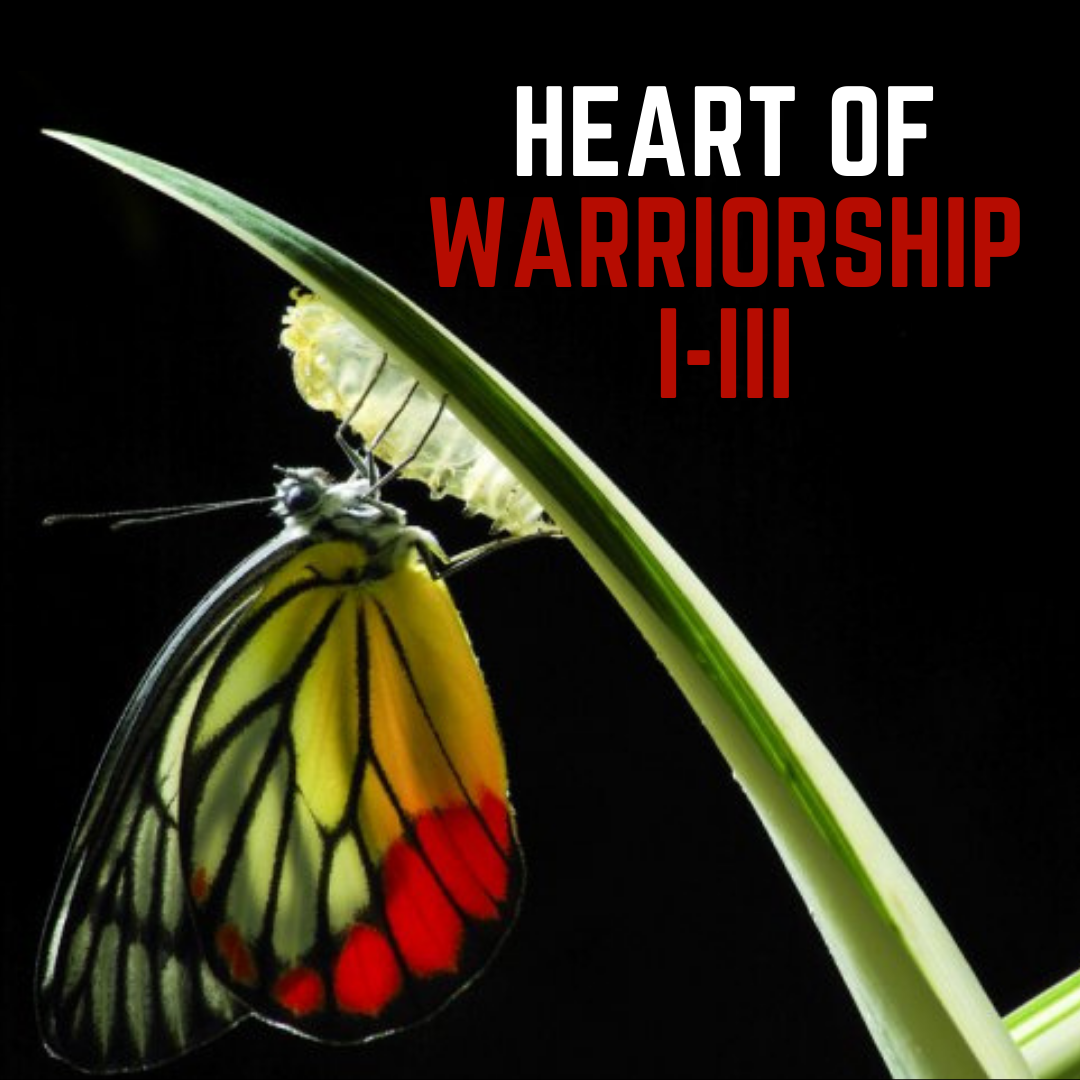 HEART OF WARRIORSHIP I-III