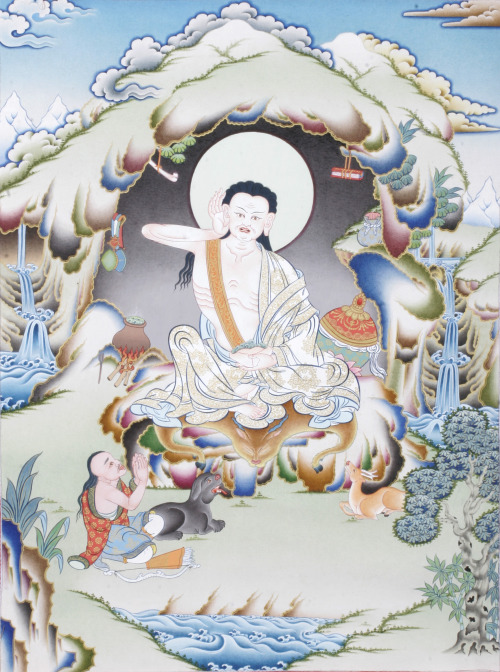 Rain of Wisdom Practice - Milarepa Day
The Portland Shambhala Center is partnering once again with Kagyu Changchub Chuling (KCC: https://kcc.org, 4936 NE Skidmore) for an online chanting of the Rain of Wisdom on Saturday, February 27th starting at 8am and ending around 5pm.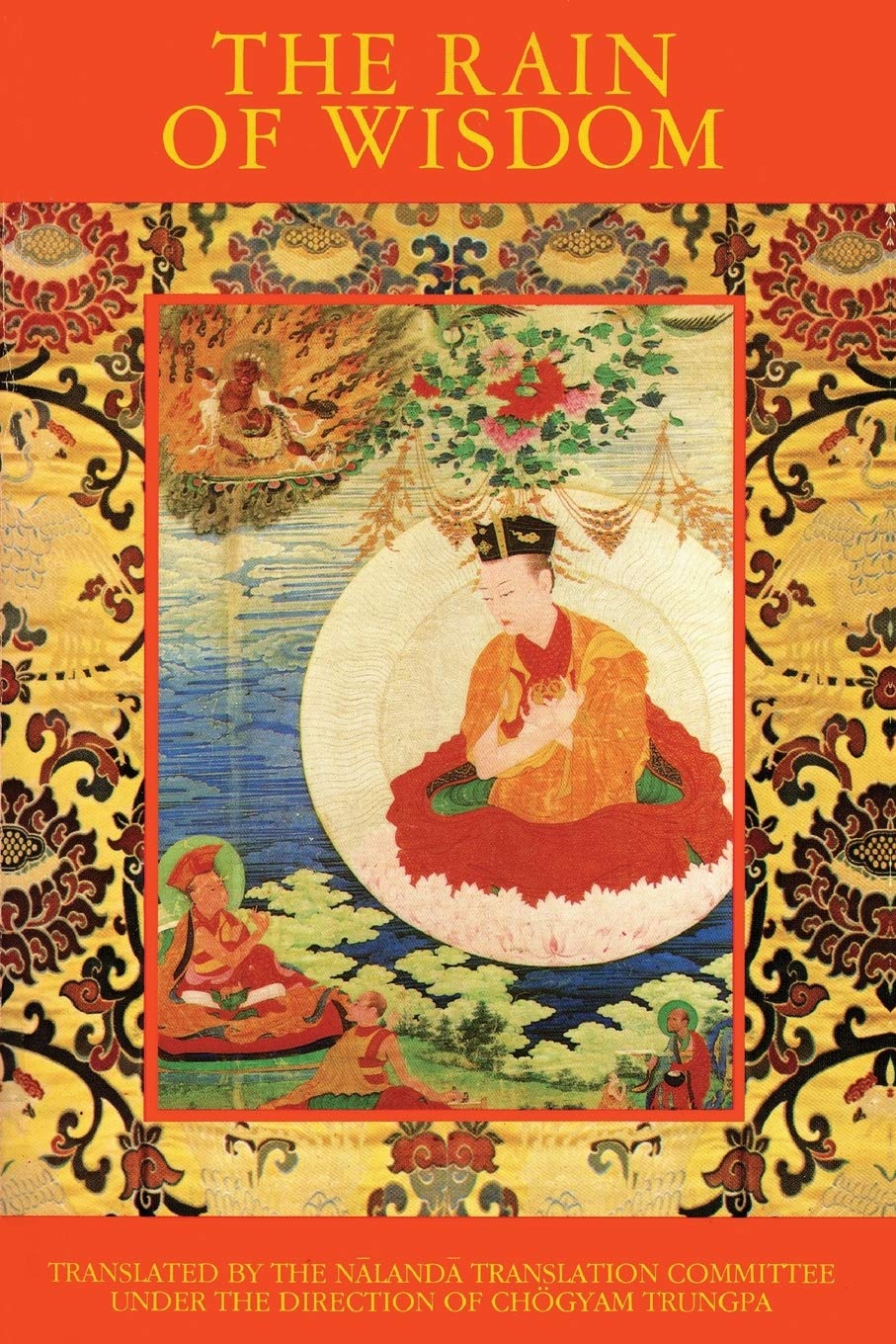 The Kagyu and Nyingma lineages are the ground from which the Shambhala teachings arose. The realization songs of the Kagyu gurus are collected in this book, The Rain of Wisdom, which was translated by the Vidyadhara Chögyam Trungpa and the Nalanda Translation Committee. The entire book is chanted aloud as a joyous energetic group practice, typically on the 14th Day of the first lunar month, which we call Milarepa Day. This year we will be joining together on the 15th Day, which also happens to be the anniversary of Marpa the translator, Milarepa's teacher and the first Tibetan forefather of the Kagyu.
We will gather on this Saturday via Zoom and chant these expressions of awakening, from beginning to end, in a contemplative manner.
Schedule details coming soon.
Please join us, whether for the whole day or for part of it!
This text containing the songs—as well as the introductory and concluding prayers—will be displayed on the Zoom screen. However, for those of you who would prefer to read from a physical book, KCC has about a dozen copies of Rain of Wisdom for sale at $30, a 25% discount from the $40 retail price. If you wish, you can purchase a copy during registration.
Price: $0-$40 donation ($30 is suggested); no one turns away for lack of funds.
Please register on the KCC website here.
Learn more about Rain of Wisdom practice in this article from the Shambhala Times:
"[The Rain of Wisdom] text is said to provide a direct connection to the wisdom insight and enlightened mind of the Kagyu lineage masters. It is said to provide a remedy for practitioners in times of disruption or uncertainty. According to Chogyam Trungpa, 'Even reading one passage is better than going to a psychiatrist or taking a dose of aspirin.'" - "Remembering Milarepa Day," The Shambhala Times, Feb 2018