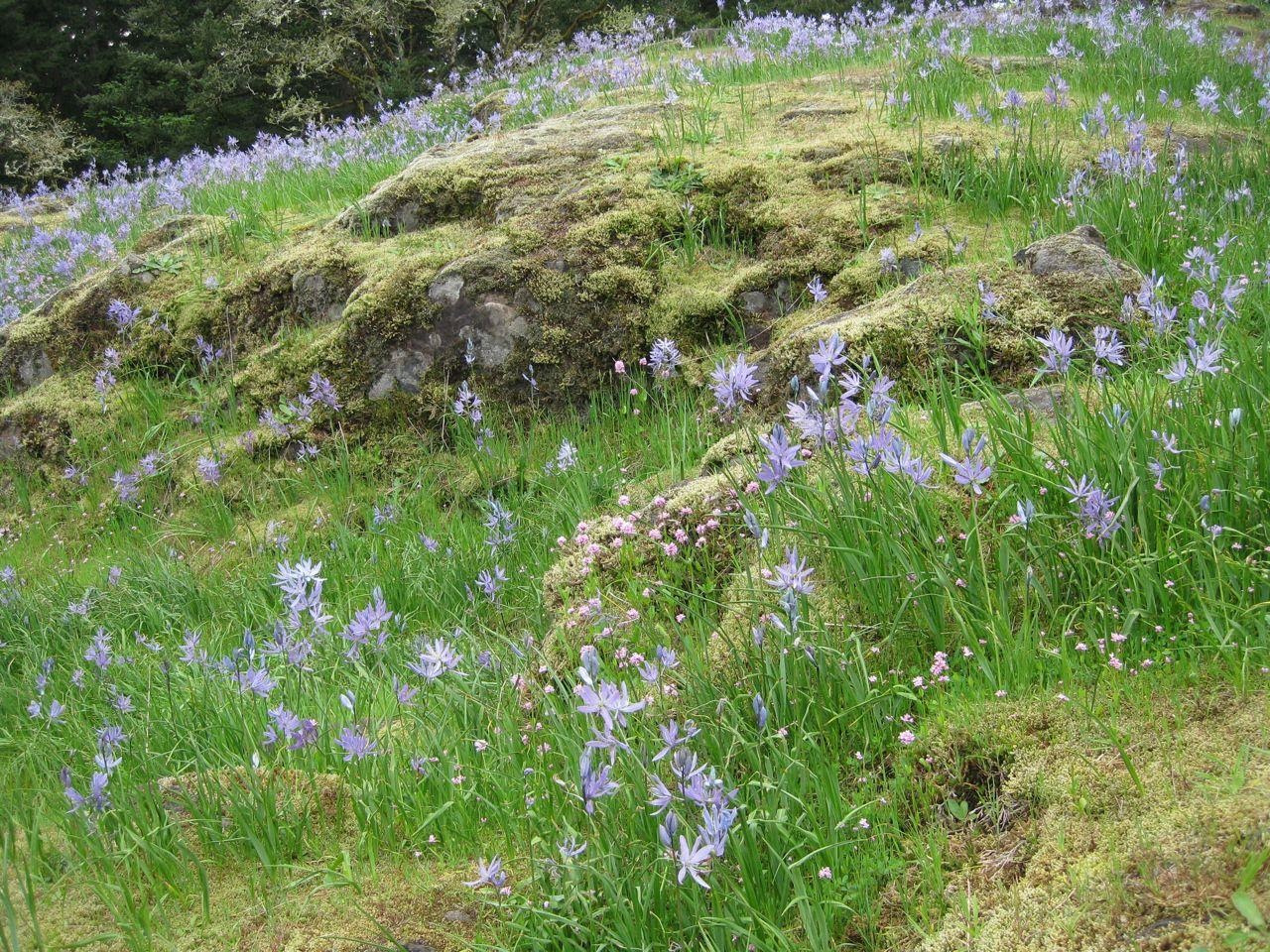 Drala Meditation Hike: Lacamas Creek & Round Lake
Who would have guessed that this natural wonderland lies behind the paper mill in Camas, WA? Join us for this is a gem of a hike close to Portland where we'll likely catch the Camas Lilies in bloom this time of year. We will combine hiking with meditation and will be observing noble silence. Bring water, lunch, a hat, sunscreen, rain gear, and a kneeling pad or something else to sit on for occasional stops for sitting meditation.
Hike difficulty: Easy, 4.5 miles total, about 300 feet elevation gain
Meeting time: 10:00 AM rain or shine
Meeting location: Meet at the Third Street trailhead entrance to Lacamas Creek;
Total drive time from Portland: 20 minutes from the airport in NE Portland
Return time: about 2 PM
Hike leader: Liz Howell
Driving Directions: https://www.oregonhikers.org/field_guide/Lacamas_Creek_Trailhead
Registration:
Due to Covid-19, registration is required for all hikes. You will be asked to list an emergency contact name and number and checkmark that you consent to this release form (releasing Shambhala from liability). Please register by Saturday, April 24.

Drala hikes are open to the public. No dogs, please - For questions about this or other things, please contact Liz Howell, Drala Hike Coordinator.
View the 2021 Drala Hike Schedule on the Drala Hike page on the Portland Shambhala website here.


"By relaxing the mind, you can reconnect with that primordial, original ground, which is completely pure and simple. Out of that, through the medium of your perceptions, you can discover magic, or drala."
~Chogyam Trungpa Rinpoche


If you are inspired to make a donation to the Portland Shambhala Center to help us offset the costs of closure you may give to the General Fund here: