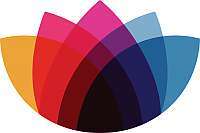 Queer Dharma: Self and Non-Self, a Paradox
To know the real "me" I must drop what I, and others, think of "me." To do that I must see the unadorned "me" and reveal that to others. I need to let my guard down while facing a bombardment of pigeonholing stares which will never penetrate the whole of "me." In order to be truly known, I have to let go of wanting to be known as anything in particular. If I'm curious enough, I will find myself in others, and they in "me." If I'm humble and brave enough, I will find what is truly unique about "me."
We each are unique, and together inseparable. Our yearning to belong demands space and freedom from our fears and prejudices about each other. To get to belonging and a sense of community, we each must dig for a singular integrity. Only then will we come to each other feeling neither inadequate nor arrogant. Only then will our hearts be open enough to live in compassion and mutual respect.
Queer Dharma is a group for LGBTQI practitioners to study and practice meditation and Dharma and to discuss personal experiences. The group serves to send a message to newcomers that they are welcome in the Shambhala Buddhist tradition, and to explore (perhaps in ways that may be unintentionally overlooked or excluded in our regular programming) how we as gay, lesbian, bisexual, pansexual, asexual, transgender, genderqueer and intersex individuals can incorporate the teachings in our everyday lives and in our various social circles. We're scheduled to meet every first Sunday of the month 2-4pm.
Experience your mind as discovered through meditation - instruction is available to you. We practice mindfulness as a group - noticing what arises and constantly coming back to the present moment. We also practice generosity by bringing a small monetary donation (one or two dollars) to each meeting if possible. These funds help to keep the Shambhala Center, our host, operational.
Come as you are - no experience necessary and there are plenty of cushions and chairs.
Like us on Facebook: facebook.com/qdharmapdx
Find us on Meetup: http://www.meetup.com/Queer-Dharma-Portland
Sign up for our email newsletter