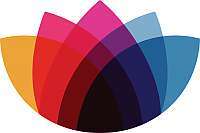 Queer Dharma: Mindfulness – Opiate or Transformation?
The practice of mindfulness can either pacify or engage us. Despite its spiritual roots, in recent years it has been commodified to do nothing more than sooth us into self-acceptance, if we're lucky. The Buddha in each of us knows that that by itself is no small feat. It's a worthy pursuit. But in the interest of profit and a devoted following, teachers, gurus, priests, and lamas have repeatedly fallen short of employing its full potential for collective transformation. Rarely is it admitted that the implication of the Buddha's teaching on inseparability is that the source of our awakening is the external world. If we don't use our self-reflection to take us not only to the present and our authentic selves but also to our interdependence, we are cheating ourselves and each other. In order to act humbly and appropriately, we must remain open to each unfolding moment, and we must employ what we've learned and our visions for the future. Our innate compassion and selflessness rely on all of that to create, together, the world we all deserve.

Queer Dharma is a group for LGBTQI practitioners to study and practice meditation and Dharma and to discuss personal experiences. The group serves to send a message to newcomers that they are welcome in the Shambhala Buddhist tradition, and to explore (perhaps in ways that may be unintentionally overlooked or excluded in our regular programming) how we as gay, lesbian, bisexual, pansexual, asexual, transgender, genderqueer and intersex individuals can incorporate the teachings in our everyday lives and in our various social circles. We're scheduled to meet every first Sunday of the month 2-4pm.
Experience your mind as discovered through meditation - instruction is available to you. We practice mindfulness as a group - noticing what arises and constantly coming back to the present moment. We also practice generosity by bringing a small monetary donation (one or two dollars) to each meeting if possible. These funds help to keep the Shambhala Center, our host, operational.
Come as you are - no experience necessary and there are plenty of cushions and chairs.
Like us on Facebook: facebook.com/qdharmapdx
Find us on Meetup: http://www.meetup.com/Queer-Dharma-Portland
Sign up for our email newsletter