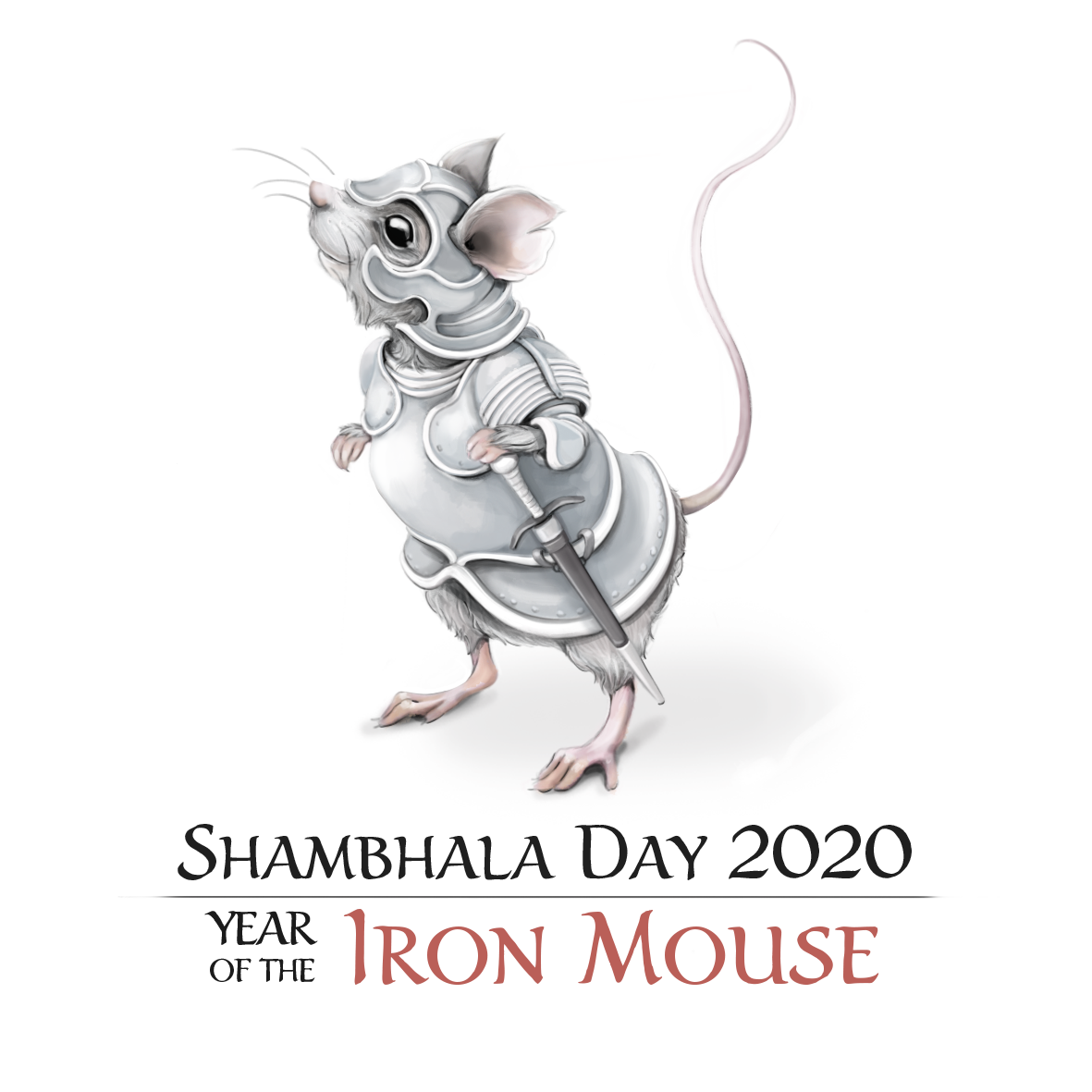 Shambhala Day 2020 - Year of the Iron Mouse
This schedule is very much Under Construction so times may change.
Free and Open to All, YOU are Welcome! Feel free to attend part or all of the day.

Shambhala Day marks the beginning of the New Year and is an important community celebration. Based on Losar, the traditional Tibetan New Year, the date is calculated astrologically to coincide with the lunar cycles. The Iron Mouse is notable for its adaptability, cleverness, and contentment. The mouse is the first symbol in the Asian astrological cycle, and is therefore associated with newness and beginnings.

We'll gather to mark the new year as an opportunity for fresh start and renewal, to reflect on how far we've come and prepare for the future. We hold each other and our diversity. On this day we enjoy the richness of our community through practice, generosity, feasting and conviviality.

Schedule

*Note: times may vary slightly

8:30 am Coffee & Tea
9:00 am Lhasang and practice
10:00 am Broadcast featuring worldwide Shambhala group practice, new and traditional elements
11:00 am Break
11:15 am Retirement Oaths, Local Program, and I Ching Reading for the Community
12:15 am Potluck Lunch*
1:15 pm Sadhana of Kindness
2:30 pm Closing and Clean Up together
*Please note in your registration the dish you're bringing (including if gluten/dairy free etc)

We need your help! To volunteer for Shambhala Day, please be in touch with Co-director John Smith

Kindly register to help us plan! Please let us know in the comments box what you'll bring for the potluck, i.e. type of protein, vegetable, grain or sweet, and indicate if gluten-free, dairy-free, etc.