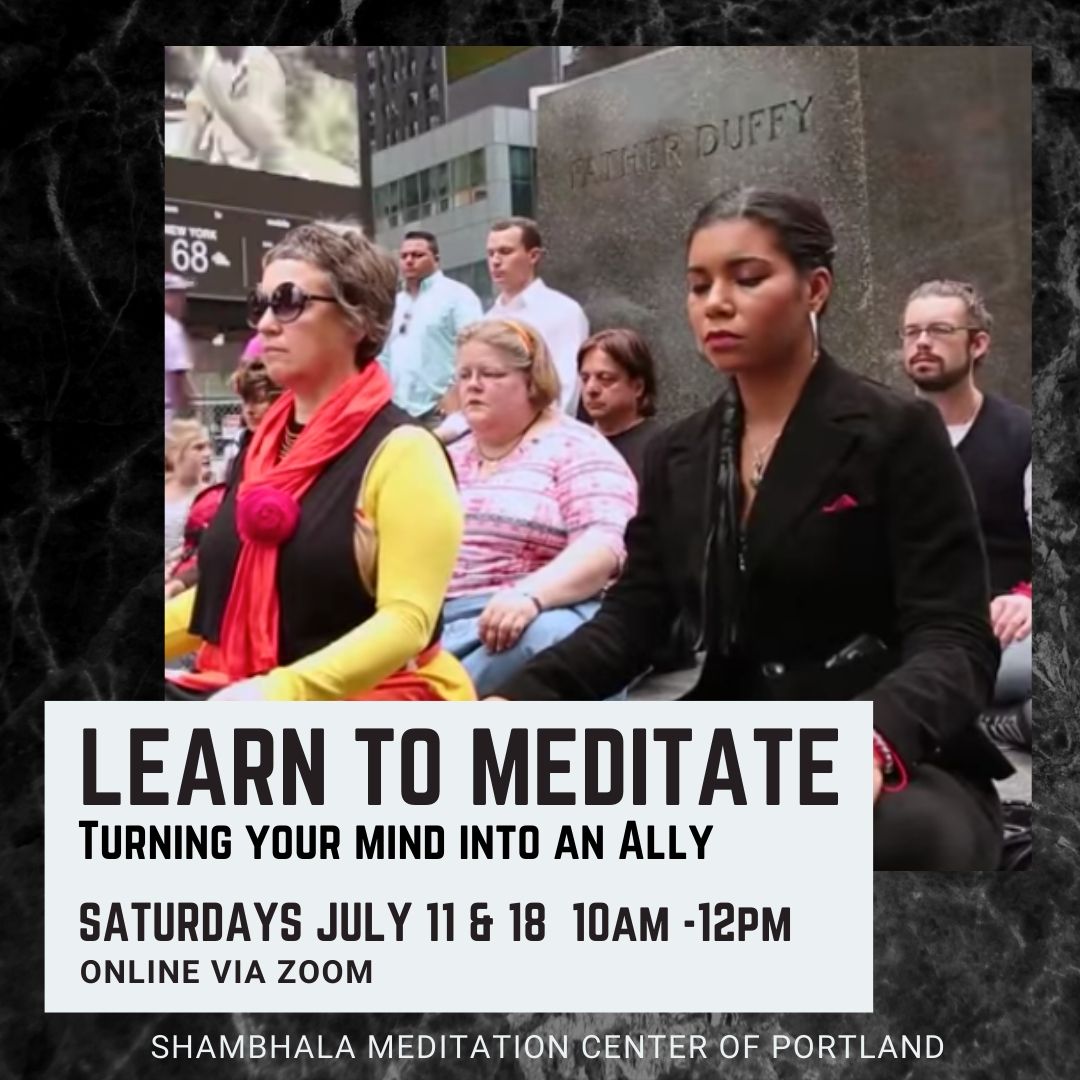 Learn to Meditate Workshop: Turning the Mind Into an Ally ONLINE
with David Parker, Kristen Mullen, Gabriela Cordova Novion
This program will be offered online via Zoom over the course of two days.
"I teach one thing and one thing only: suffering and the end of suffering." -Buddha, Deer Park Sermon
Over 2500 years ago Shakyamuni Buddha began teaching meditation as part of a path leading to liberation from suffering, a path followed by generations of practitioners ever since. Recent events have once more brought to the fore how racism and white supremacy create suffering, both for the oppressed and the oppressor. A regular meditation practice can help us keep our balance and relate accurately and effectively to our world.
Meditation is a natural state of the human mind - at rest, open, alert. This ancient practice of self-discovery is rooted in the simple but revolutionary premise that every human being has the ability to cultivate the mind's inherent stability, clarity and strength in order to discern and undo patterns of harmful belief and behavior, to awaken compassion, and to relate to the world's suffering in a genuine and beneficial way. Through discipline, gentleness, and a sense of humor, the practitioner is invited to let go of conflicting emotions and wake up on the spot.
The Learn to Meditate Workshop offers an introduction to meditation, as well as an opportunity for both beginning and experienced practitioners to refresh their practice, connect with others, and receive individualized instruction and feedback. The workshop includes practical instructions for developing a strong meditation practice: good sitting posture, how to relate with the breath as the object of meditation, what to do when thoughts come up, and starting a regular home meditation practice.
This workshop will take place online in two consecutive Saturday sessions - July 11th and 18th, 10am-12pm - with opportunity to interact with instructors during the week in between. Spanish language interpretation will be made available on request, please inquire when registering. You are invited to attend regardless of ability to pay - ask about our generosity policy! Email Laura at [email protected]ortland.shambhala.org.
The Zoom link for this program will be provided to registrants.