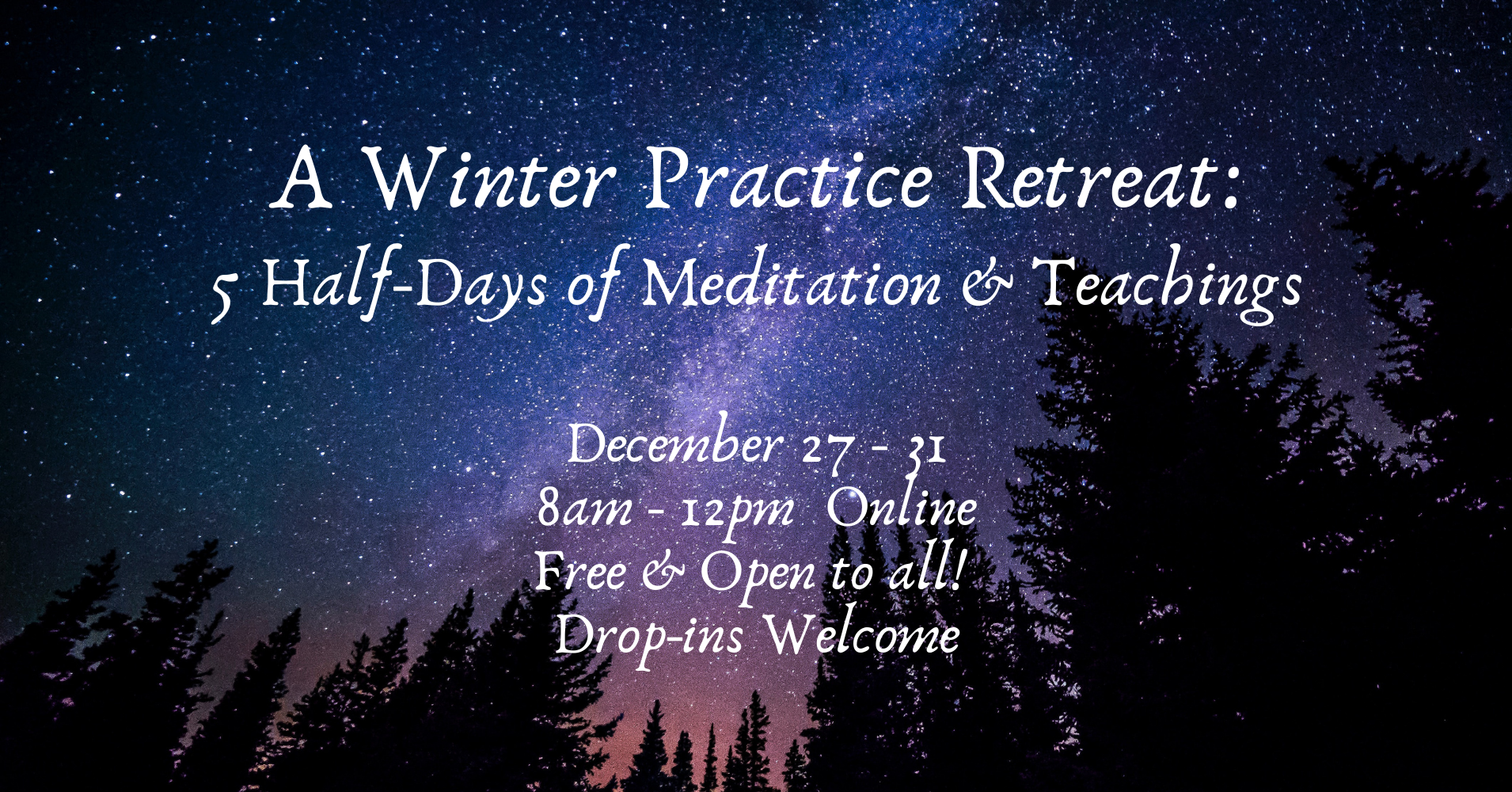 Half-Day Winter Practice Retreat ONLINE
The coldest and darkest days of winter are a time of deep stillness and contemplation. Taking advantage of this precious time, we are offering five half days of online meditation and teachings leading in to the new year. Along with silent meditation, there will be Shambhala Teachings as well as opportunity for Vajrayana practitioners to engage in their own practices. Practitioners of all levels are warmly invited to attend.
More information coming soon!