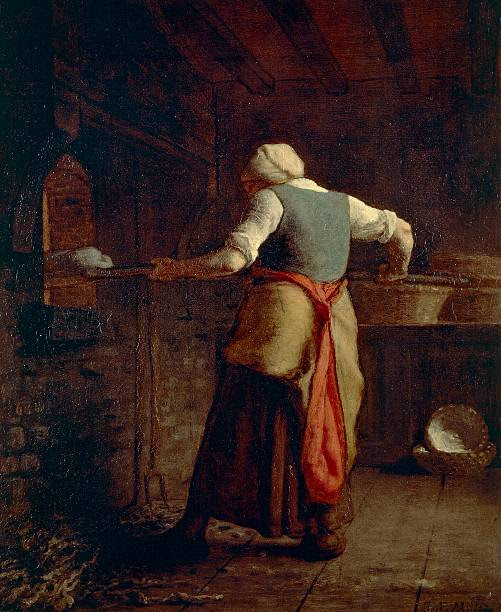 KSD: The Paramita of Patience with Timaree Bierle-Dodds
In the 2021 Year of the Iron Ox Shambhala Member practice books, the theme every month focuses on the six paramitas.

Paramita is translated as perfection in Sanskrit (pharchen) and "gone to the far shore" or "arriving at the other side" in Tibetan (phar phyin).


The six paramitas are generosity, discipline, patience, exertion, meditation and wisdom. Tonight, during Kitchen Sink Dharma, we will contemplate and have a conversation about patience.


One of the many acts of patience informed by wisdom that one can offer oneself and others is to learn to meditate. How can this be so? What is your experience of patience and learning to meditate?

From whom and how have we learned about patience through our life so far? What is your experience of patience as an internal strength mixed with body, speech, and mind expressions?
Next, if you are open to it, as Kitchen Sink Dharma participants, we will take a 10 minute break to perform a household chore.

We will return to have a brief discussion on how practicing patience informs or influences our exertion in completing the household task.

Below are quotes from dharma teachers about transcendental patience for consideration or contemplation. They are in this year's practice book.

Chogyam Trungpa Rinpoche:
"With patience, you are willing to wait for the harmoniousness of a situation to arise by not correcting the disharmony. It is like waiting for good weather to happen."
"Paramita practices are techniques that allow you not to grasp onto or propagate the notion of me-ness or 'I am'."


Sakyong Mipham Rinpoche:
"The Buddha taught six paramitas - courageous ways to live on Earth. The word paramita denotes a process: 'arriving at the other side.'"

"By learning to hold our mind to an object of meditation, we train in patience. Then, when a moment of anger arises in our everyday life, we don't jump out, lash out, or act out. We can even learn to generate love and compassion on the spot."



Timaree Bierle-Dodds became a Shambhala Centre of Boston member in 2000. Timaree is a student of Sakyong Mipham Rinpoche since 2005 and a Shambhala Guide since 2010. She works as a pediatric home care nurse in Vancouver WA and enjoys the practices of Ikebana, contemplative photography, QiGong, and shrine keeping.



About Kitchen Sink Dharma:
How can our teachings and meditation practice enable us to meet the challenges of everyday life with open minds and hearts? Join us 1st and 3rd Tuesdays, 7 to 8:30 pm for:
• Guided meditation
• An interactive dharma talk and discussion

Zoom Meeting ID: 817 700 397 | Passcode: 108

If you are inspired to make a donation to the Portland Shambhala Center to help us offset the costs of closure you may give to the General Fund here: