Introductory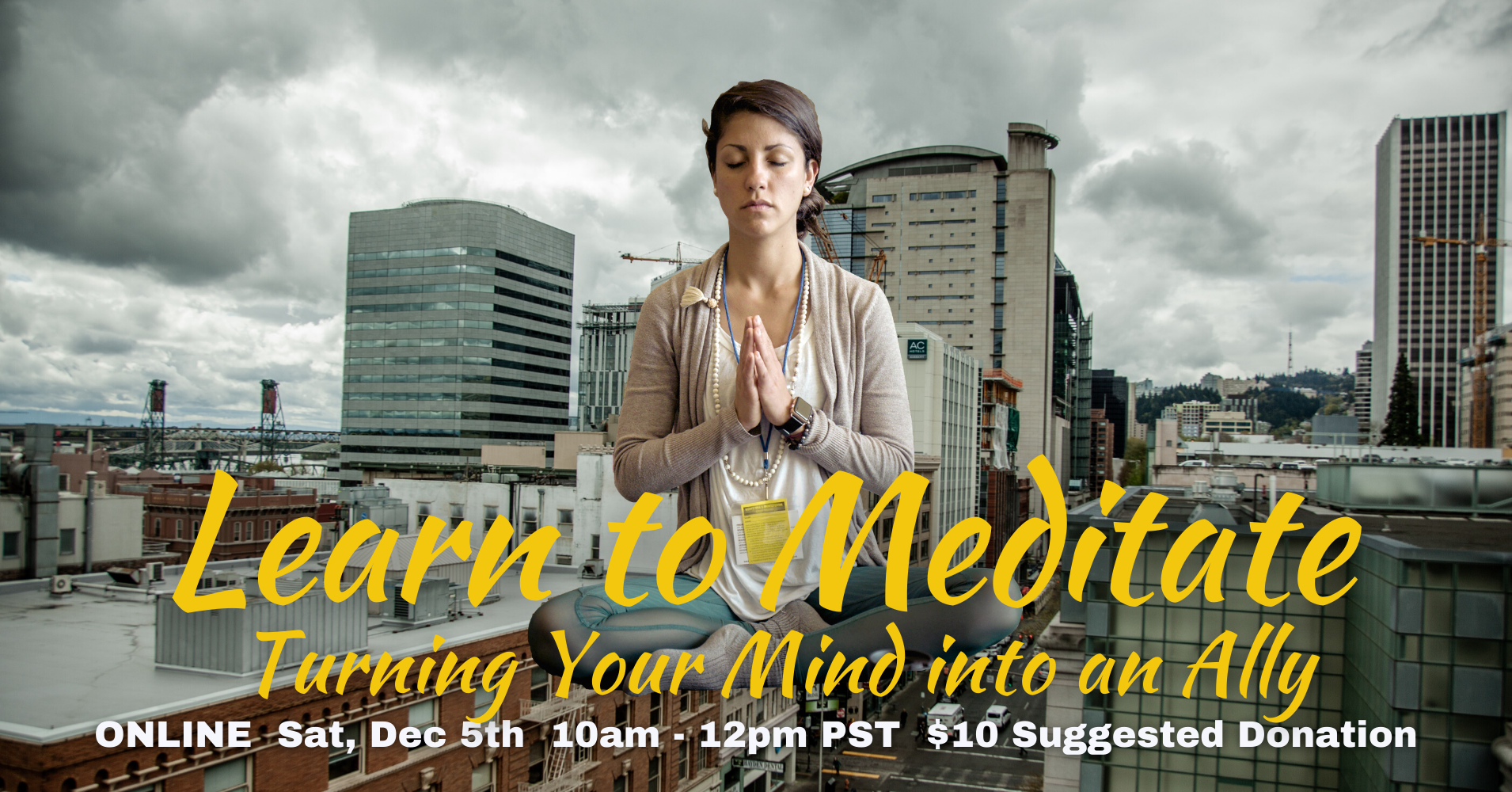 December 5th
The Learn to Meditate Workshop offers an introduction to meditation, as well as an opportunity for experienced practitioners to refresh their practice, connect with others, and receive individualized instruction and feedback.
Continue »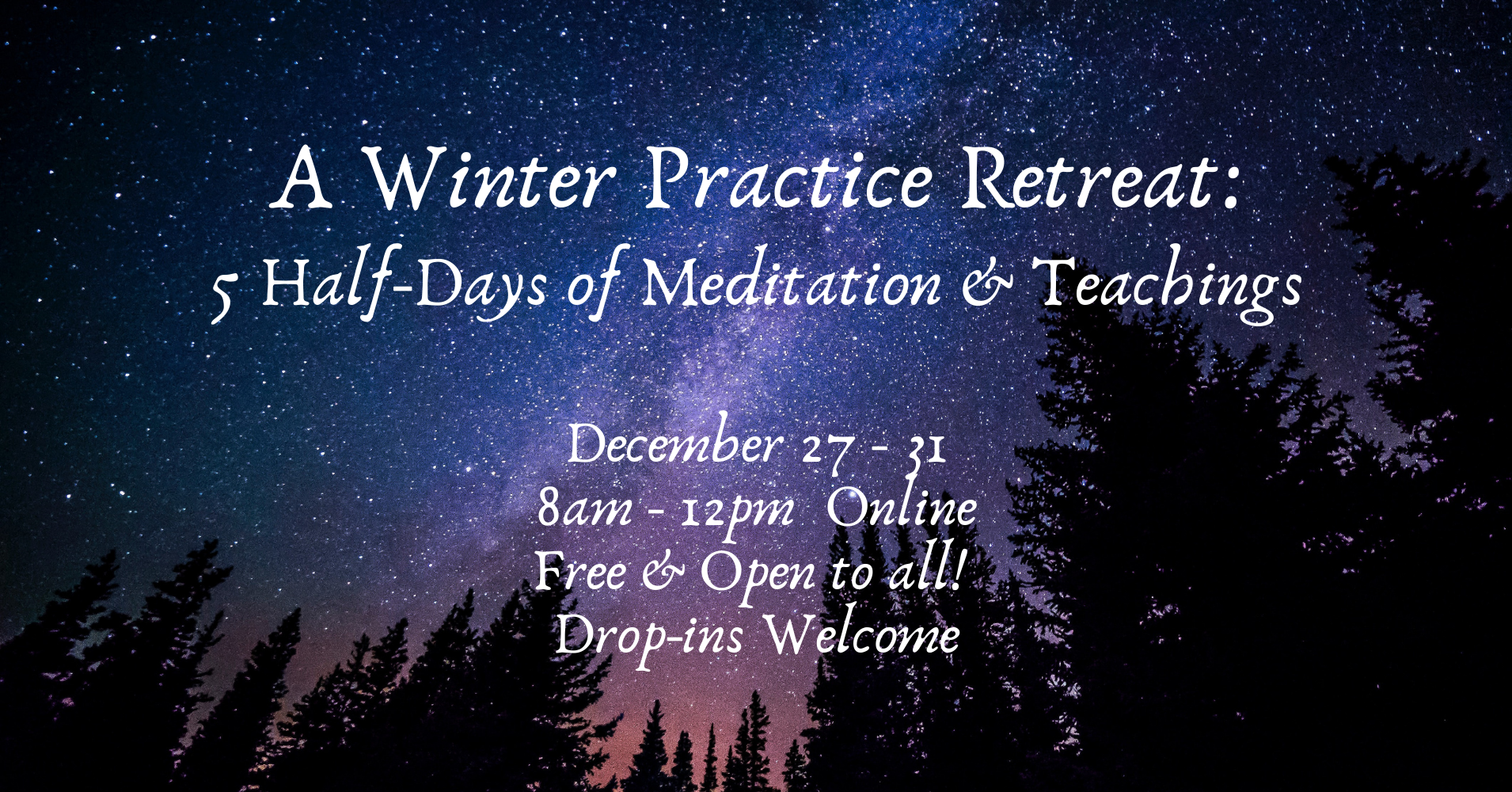 December 27th—December 31st
The coldest and darkest days of winter are a time of deep stillness and contemplation. Taking advantage of this precious time, we are offering five half days of online meditation and teachings leading in to the new year. All are welcome!
Continue »